If you've published products and you don't have the POD added as a Production Partner, fulfillment of these products won't work. Make sure you follow the instructions below to avoid any disruptions with fulfillment.
1. In Etsy, navigate to Shop Manage", followed by Listings. Click on the individual product listing you've created with Customily to edit it.

2. Scroll down to Production Partners and click Add a new production partner.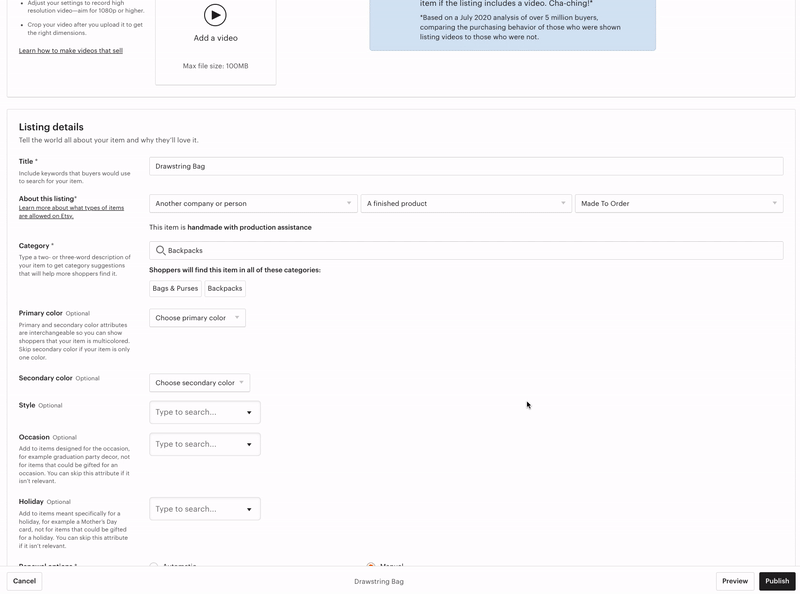 3. To create a new production partner, enter the following details:
Production partner – Use the name of your POD (ie: Printify, Printful, Gelato, etc.)
Location – Use the POD location
About production partner – "A production partner"
About your partnership:

Select – I don't have the technical ability to make it entirely by myself
Select – I design everything myself
Select – They do everything for me
4. Once done, you can click Show Preview to see how it will appear in your store.
It's not mandatory to display the full information about the production partner in your store. If you prefer to keep the full production partner details hidden from your customers, use the toggle as shown below and add "A print shop" in the "Descriptive title" field.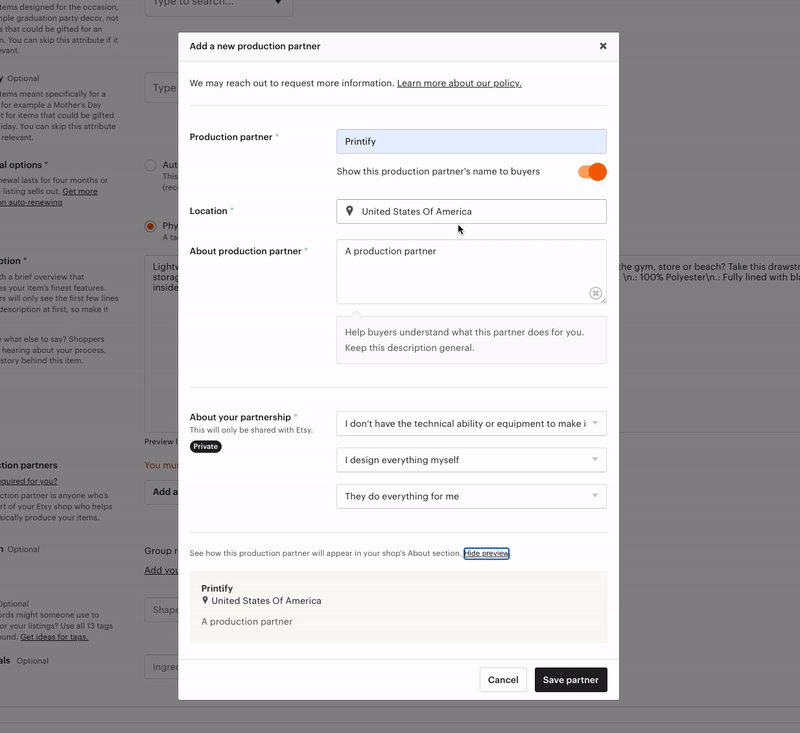 5. Save the production partner and check the box to indicate that you're using this partner.
Once added, this production partner will be available in your list of production partners for every product, and you will only need to check the box.

6. Save the changes you've made to the product by clicking "Publish".
Share
Was this article helpful?
1 out of 1 found this helpful