Use the zoom on your workspace to see every detail of your files up close.
To toggle zoom on the workspace
There are different ways to do this:

Click on the zoom button with a magnifying glass icon that's located on the right bottom side of the canvas and choose the option that best fits your needs.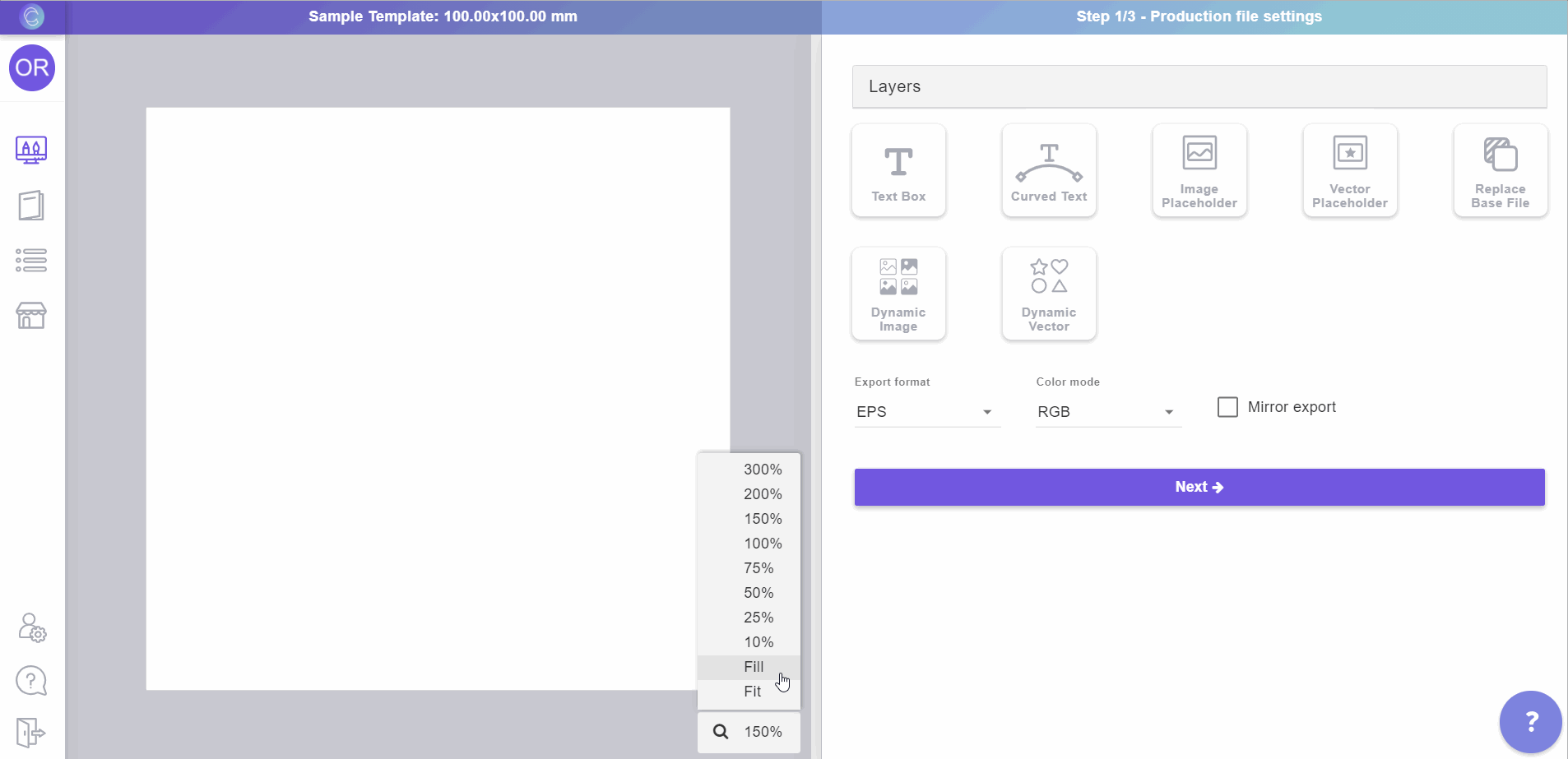 Tip:
A zoom of 100% will show you the actual size of your print file!
Press Ctrl while moving the mouse scroll wheel.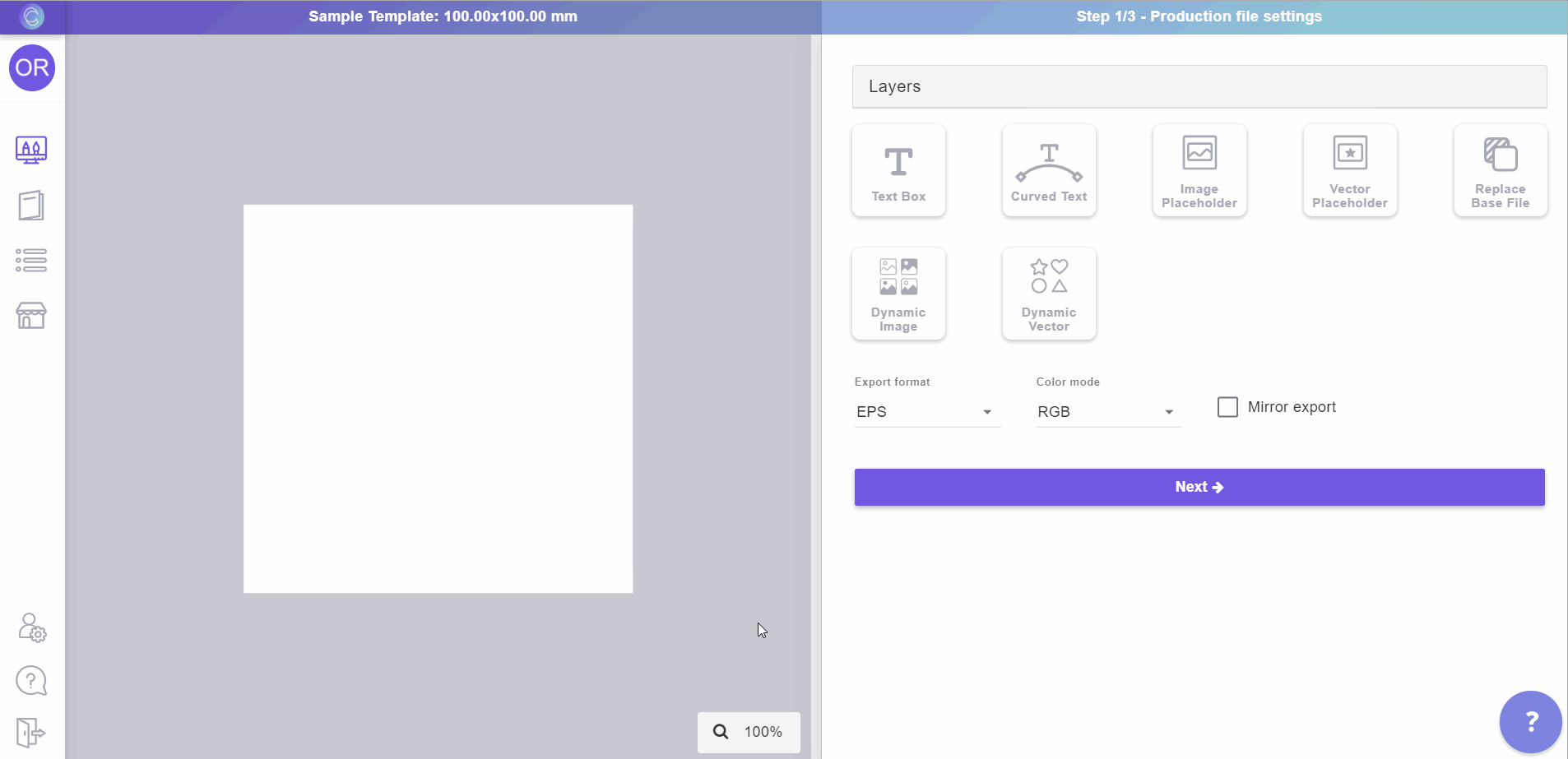 On Mac: Pinch the trackpad to zoom in or out (as if you were zooming on a mobile phone) or double-tap on your mouse
Share
Was this article helpful?
0 out of 0 found this helpful