During installation, our team will request you to create an account for us on your store, so we can check that Customily is working perfectly with your store's layout and design.
Follow these instructions to create the account for our team.
Creating an administrator account for Customily
1. Log in to your Magento 2 store, and on the left menu, access System > All users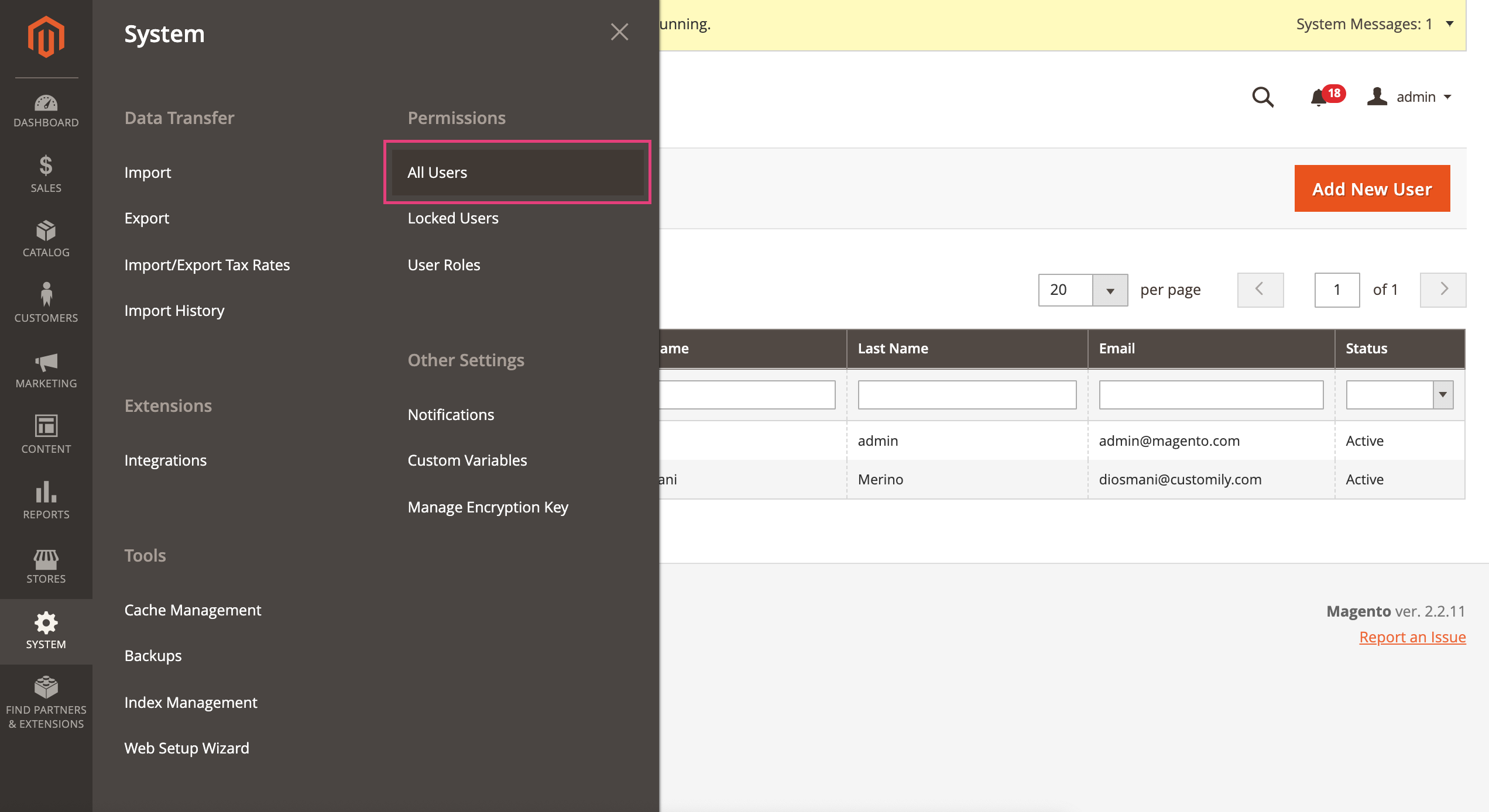 2. Create a new user account, by clicking on Add new user.

3. Fill the information for our user, and use the email hello@customily.com to create the account

4. Under User Role give the new account the role of Administrator.

5. Save user
Note
If you don't want to give the account Administrator role, you can always assign another role you have created for your store. You only need to make sure that with this role we have access to:
- Catalog (to see the products)
- Sales (to see the orders)
- Store Configuration
- System Configuration
Share
Was this article helpful?
0 out of 0 found this helpful