Tooltips are a blob of text that appear when you hover over swatch options. They are a great way to help your customer visualize easier and faster their options.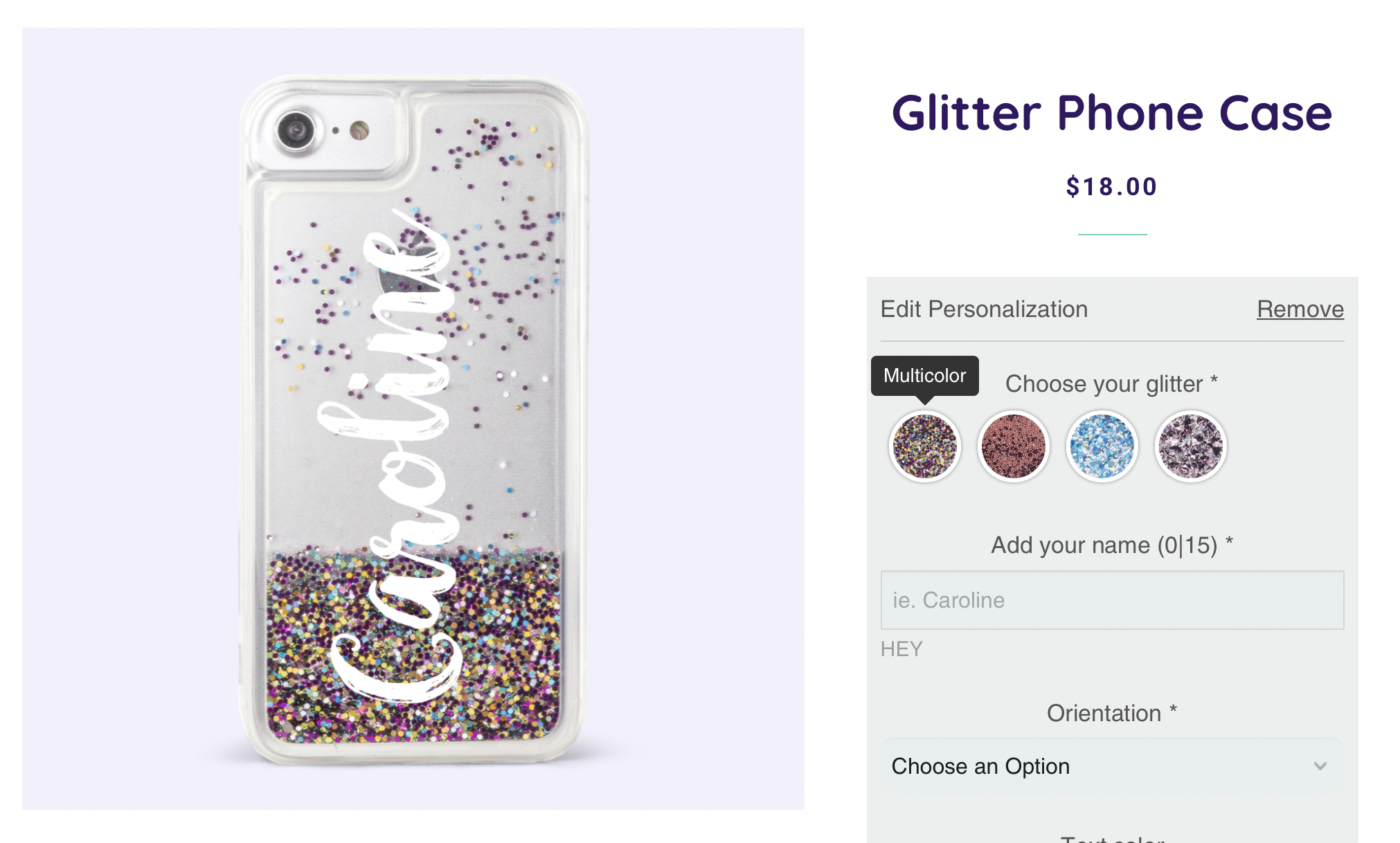 What text can I use on the tooltips?
By default, tooltips use the value of the option. The value of the option, is what appears as the customers choice in the cart.
However, you can choose to use a different text for the tooltip if you want. This is helpful if you want to give extra information on the tooltip, and not just show the options name.
You can change this setting by selecting the tooltip type. There are 3 tooltip styles available:
No tooltip
Disables the tooltips everywhere on your store.
Custom tooltip
The value and tooltip of the option can be different from each other.
Value Tooltip
Values and tooltips are the same thing. This is the default setting.
To select the tooltip type
Open store
On the top menu go to Settings
Select the Styles tab.
Choose your tooltip type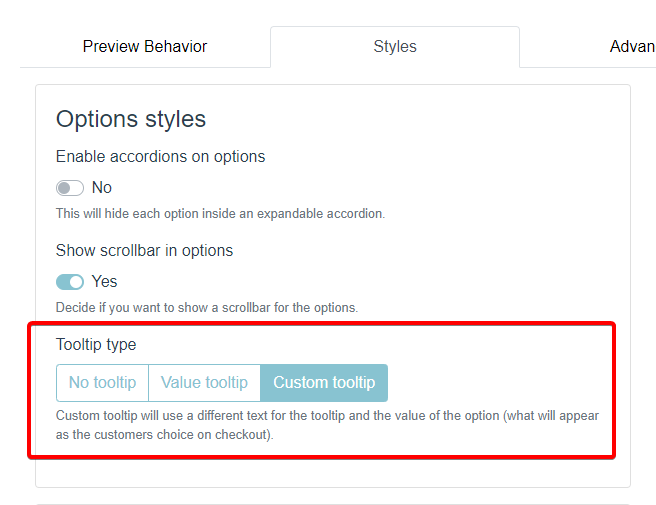 Keep in mind
If you had your tooltips set as "Custom tooltip" and you want to change to "Value tooltip" you will be asked if you want to use the text on the value or the on on the tooltip as the text that will be used for both.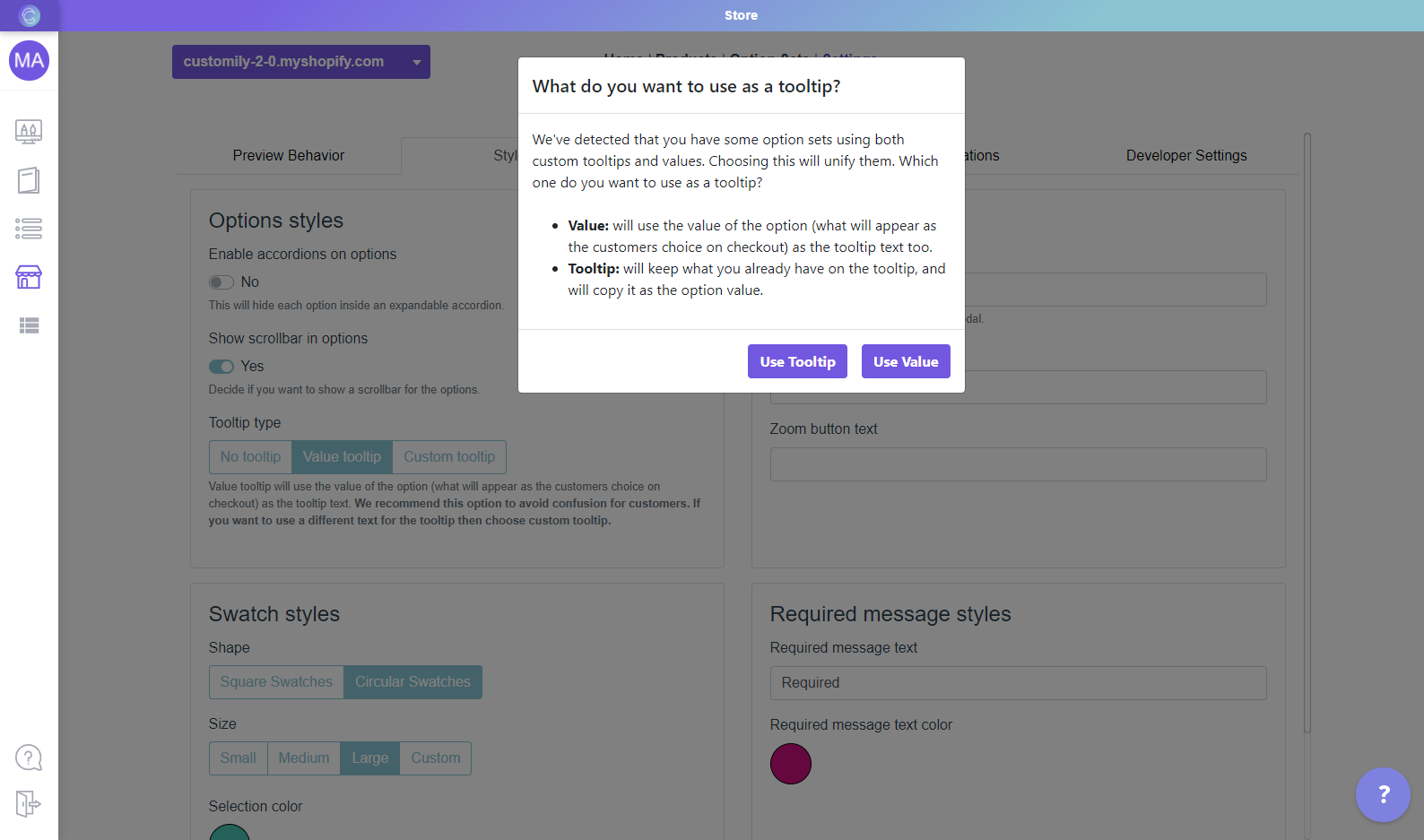 Share
Was this article helpful?
0 out of 0 found this helpful