To create your own product and use a Customily Design, you just need to follow these simple steps!
First, let's start by creating the product base!

Once you are there, it is important to correctly define the measurements of the printing area and give it a unique name so you can tell it apart from other products!
Upload the photo of your product and place the printing area in its corresponding place. Once you're ready, click Done.
Once you have your product base, go back to "Start" (The rocket) and now we can create a new product!
Click on "Create a new product".

6. Once you click there, you will be able to select "My product bases".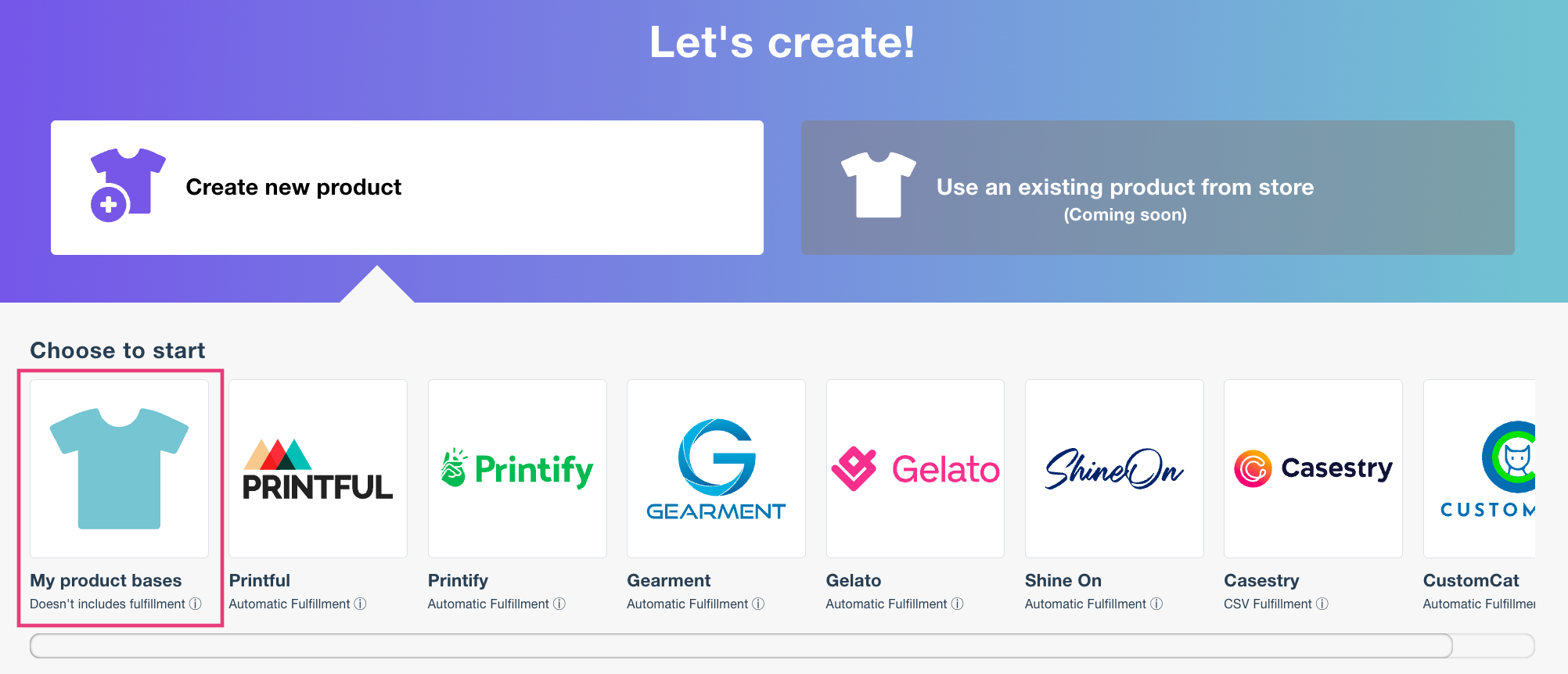 7. Select your product. It will ask you to choose the variants to offer. If you didn't add variants to your product, you still have to click on the unique variant in order to move forward.
8. Then you will have to click on "Pick from Customily Designs" to look at all the free ready-to-sell designs that Customily offers! There are many categories for you to choose from.
9. After you choose a design it will show a screen loading, the app is applying the design to the product and generating the option sets! This can take a couple of minutes so be patient, magic is happening in the back end.
10. Finally, you will get to the final step. The product preview is where you will be able to see the finished product.
From here, you can do several things:
Play around with the personalization options as your customers will do to check how everything works.
Save a preview as the product image of your Shopify listing (recommended!)
Edit product details, such as title, description, and prices.
Edit the personalization options, such as the titles or the order of the different option sets. The option sets are generated automatically by Customily, but you can modify them if needed to improve the way your clients interact with the product!
Save the product as a draft.
Publish the product in your Shopify store!
Share
Was this article helpful?
1 out of 1 found this helpful