If you are using Customily Product Personalizer for Shopify on the $49/month plan.
Your payment method is the one you have configured on Shopify. Learn how to change your payment method for Shopify
here
.
To change your payment method:
2. Scroll down to your billing details.
3. Click on Edit billing to change your credit card details.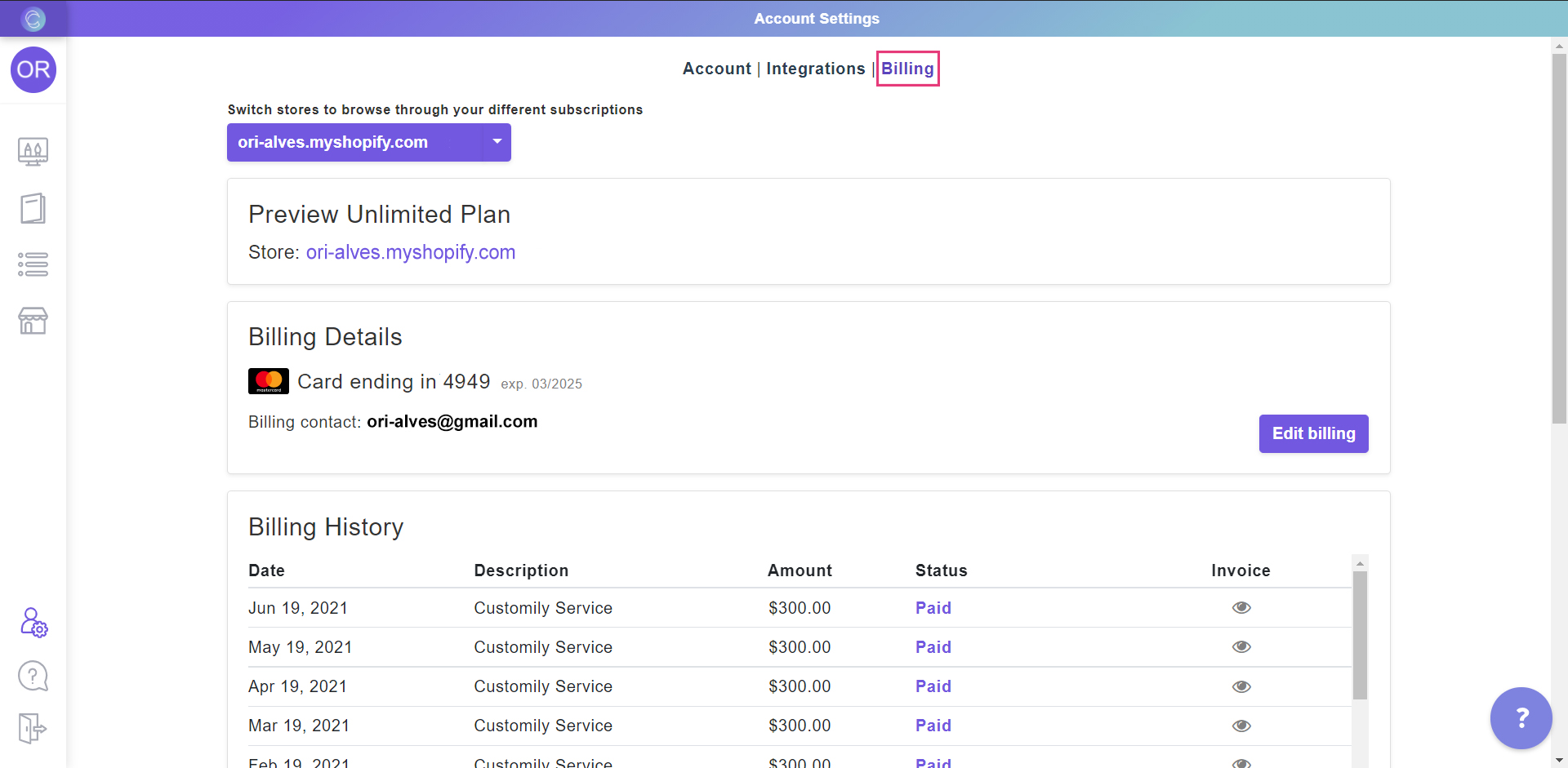 Important:
If you cannot see the Billing section in your Account tab, please
contact our support team
and ask them to enable it for you.
Share
Was this article helpful?
0 out of 2 found this helpful