If you are using Customily App for Shopify on the $49/month plan.
You will find your billing information directly on Shopify. Learn how to access your Shopify billing information
here
.
To access your billing information follow the steps below:
Login to your Customily account
Head to the Account tab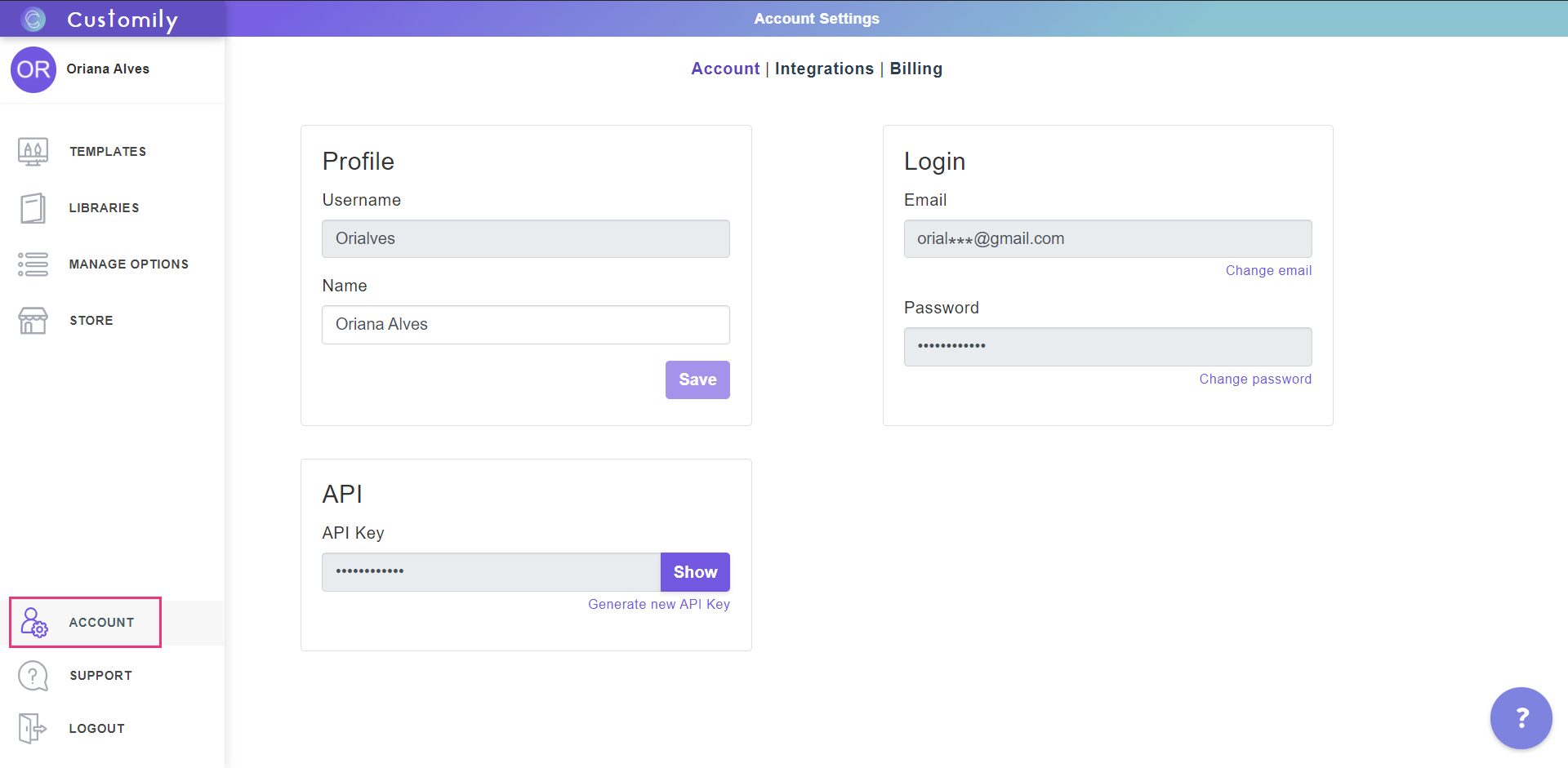 Go to the Billing section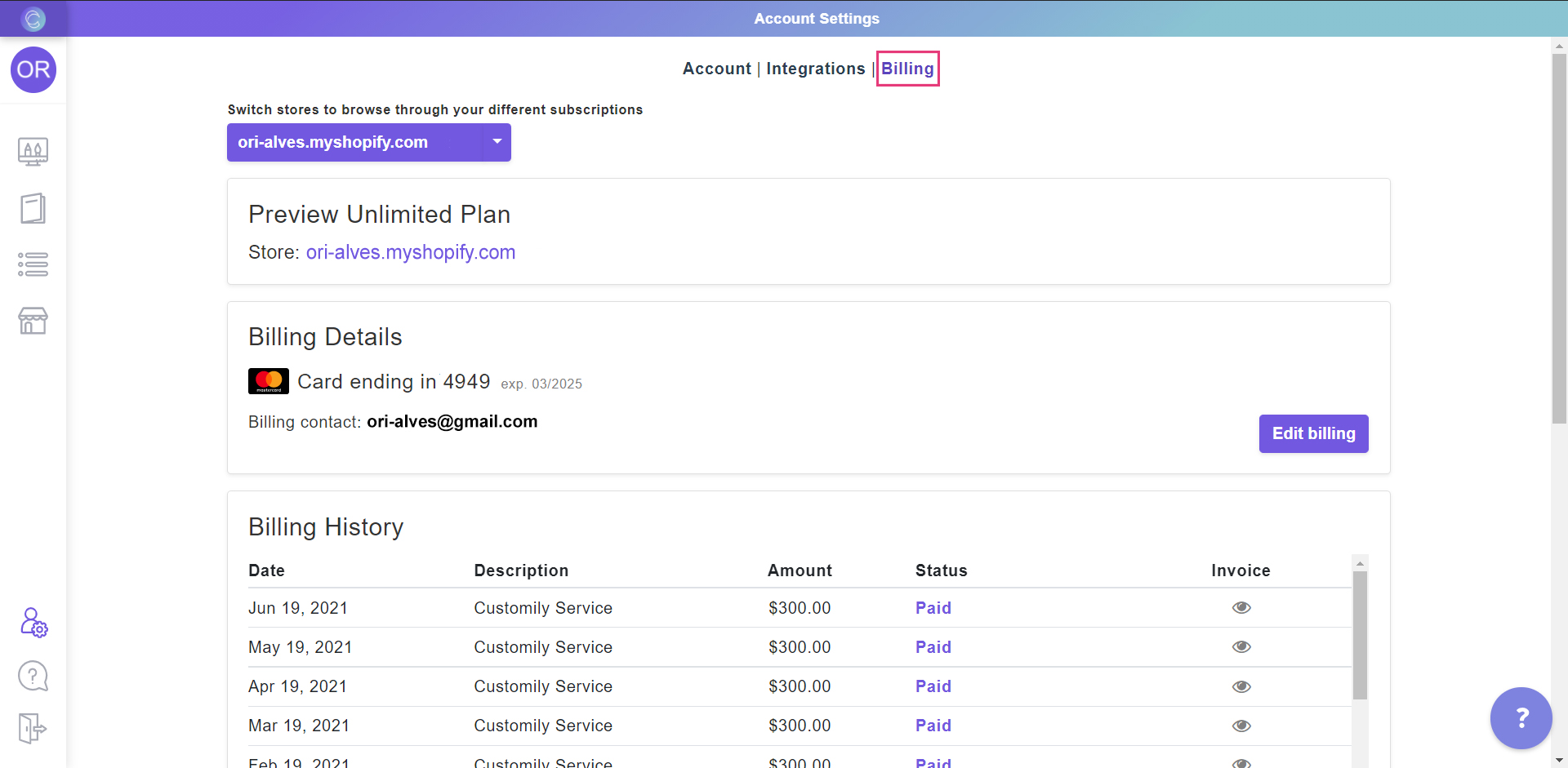 Important:
If you cannot see the Billing section in your Account tab, please
contact our support team
and ask them to enable it for you.
Share
Was this article helpful?
1 out of 2 found this helpful