If you are using Customily Product Personalizer App for Shopify on the $49/month plan.
Your email by default is the same email you have associated to your Shopify store. To change this email you will have to create a password first. Follow the instructions to change your password and then come back to this article.
To access your billing information follow the steps below:
Login to your Customily account on app.customily.com/signin or open the Customily Product Personalizer App on Shopify
Head to Account on the left menu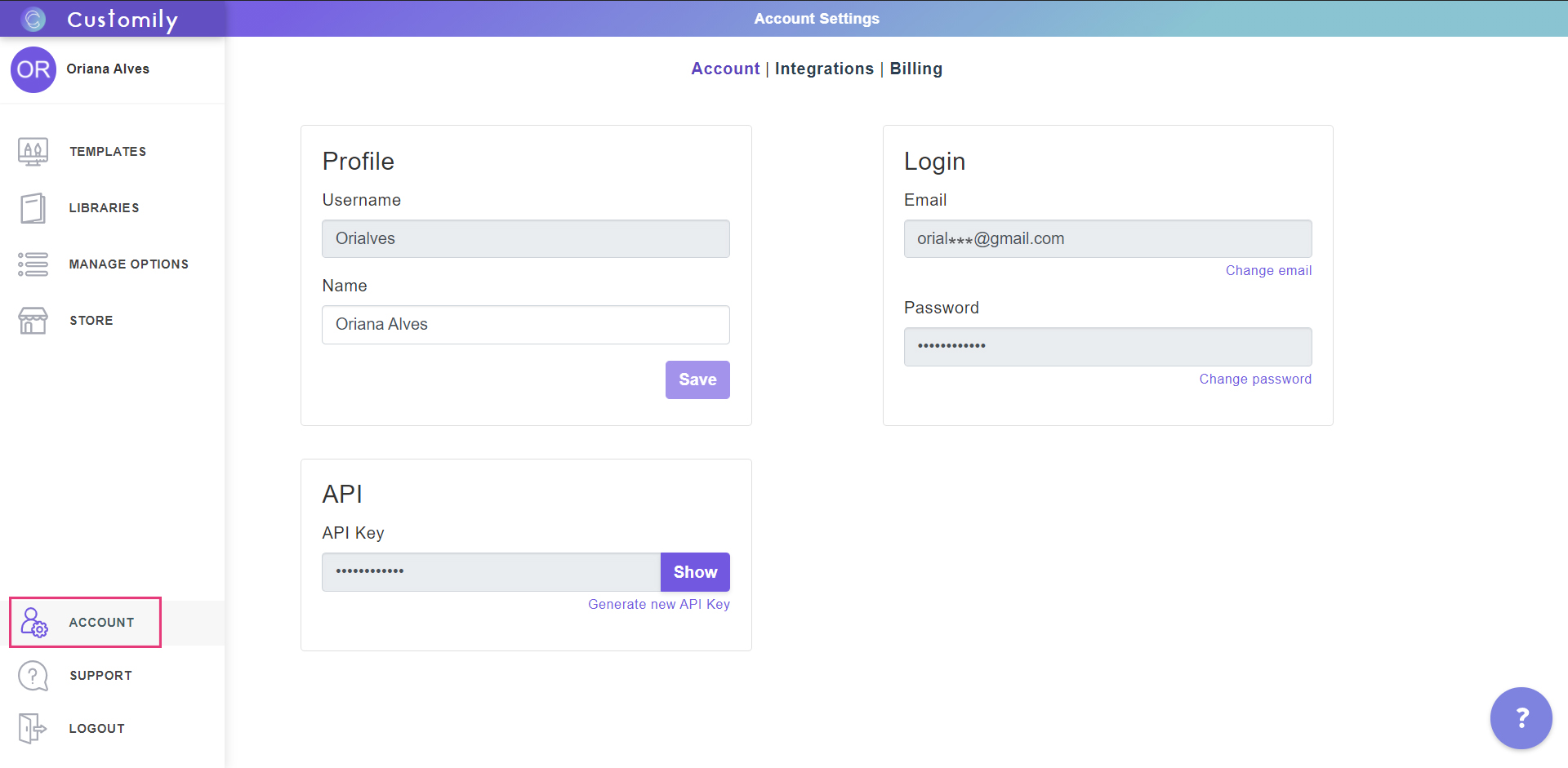 3. On the Account section, look for the Login information. Under your email click Change email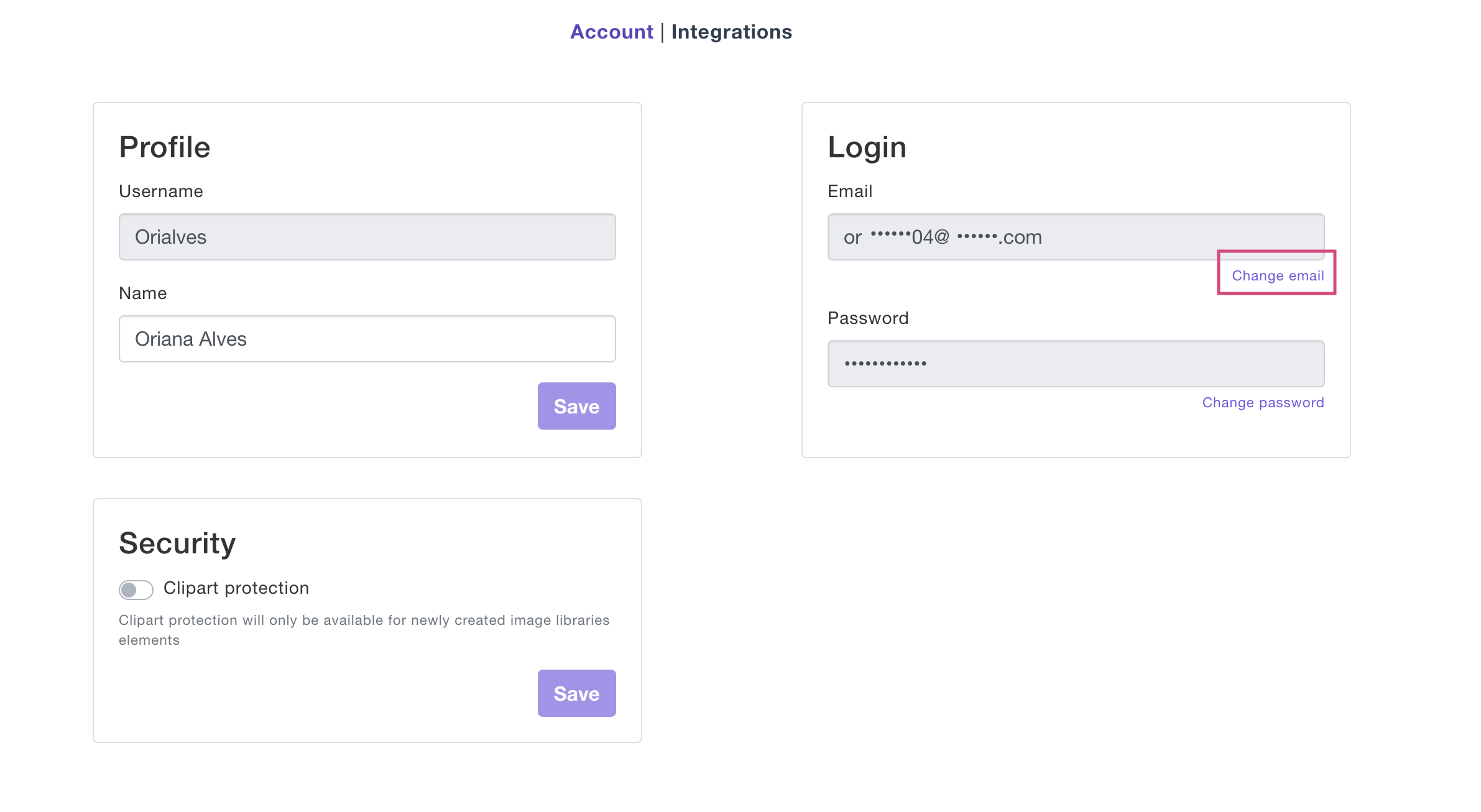 4. Fill out the details with your new email and save the changes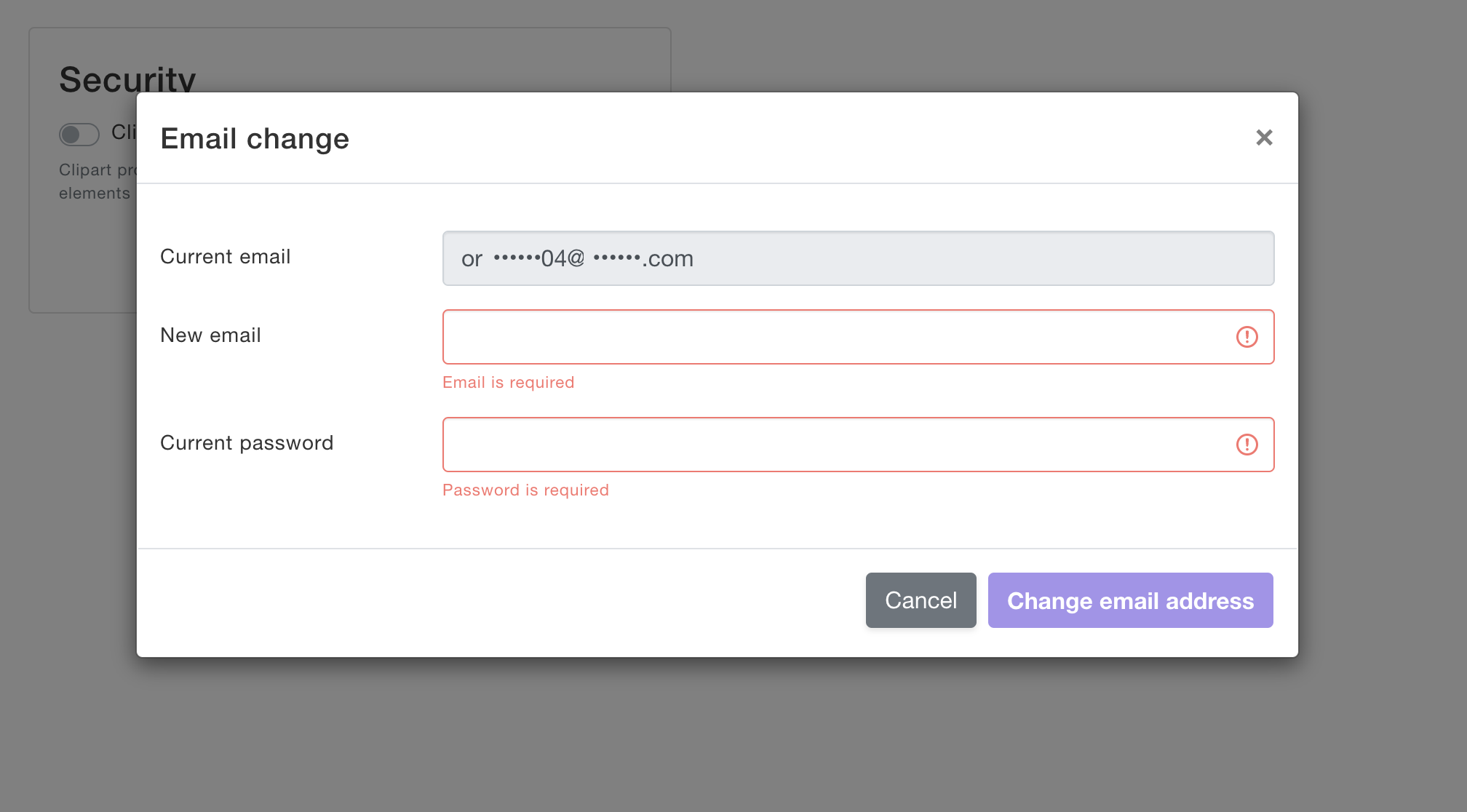 Share
Was this article helpful?
0 out of 0 found this helpful