Adjust dynamic vectors on step 2 to make them more realistic on previews.
By default, dynamic vectors will remain the same on step 2, however, if needed you can replace them exclusively on step 2 to make the preview more realistic.

Let's see an example. This is the default way a dynamic vector will appear in step 2: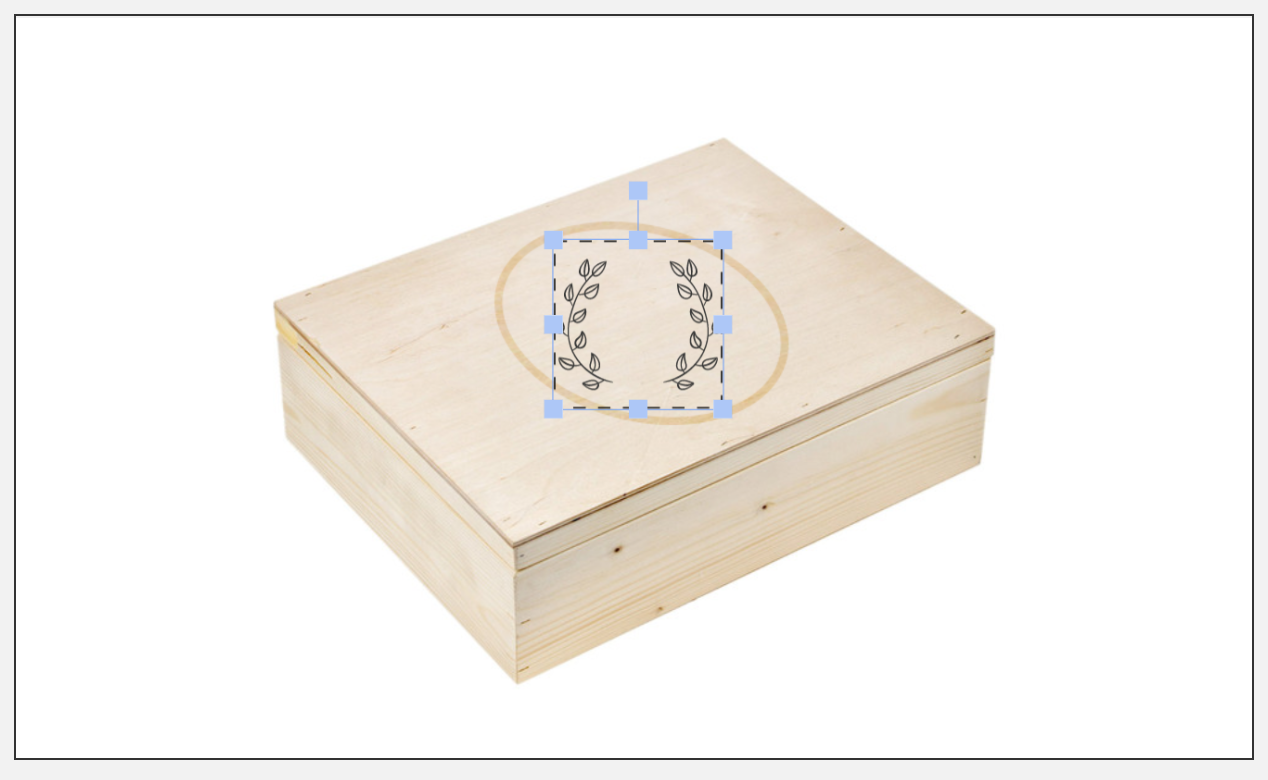 Dynamic vectors are loaded exactly as they were on step 1. In this case, we have a black vector since it is intended for engraving. While this works on the production file, it doesn't look good on the preview.
This is why we can use replace with an image to replace the vector with a much more realistic representation of that art.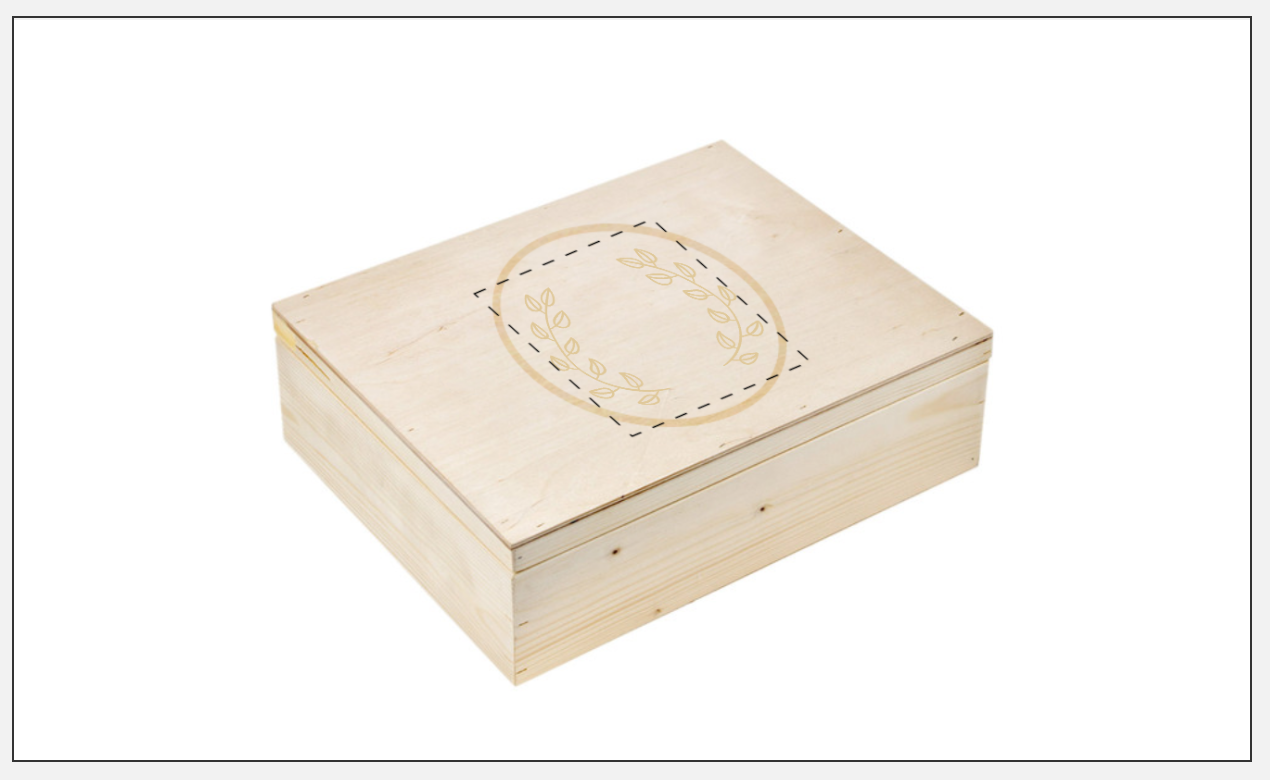 Here, we replaced the vector with a PNG of the wreath, in a wooden color so it would look more realistic. We then applied skew to it to make an even better preview.
Changing the overlay will transform the dynamic vector into a dynamic image, exclusively on step 2.
You can learn more about how dynamic images work here
.
How to replace vectors with images
Make sure you are on step 2
Make sure you are on option 1 and click the replace with image button. This will transform the dynamic vector element into a dynamic image, so you can upload pictures on each option.





Browse the picture you want to use for option 1.
Click the arrows to change option
Click upload an image again to choose the picture for option 2
Repeat steps 4 and 5 to replace all options of the vector.
Important:
It is important to replace all the dynamic vector options with an image. So if the vector has 5 options, when replacing it with an image you will need to upload pictures into 5 options.

Also, the options need to match exactly. For example, if the dynamic vector has in option 1 an EPS of a star and on option 2 an EPS of a heart, when replacing with an image you should add a picture of a start on option 1 and on option 2 a picture of a heart.
Share
Was this article helpful?
0 out of 0 found this helpful