The final review lets you check the production file, and the preview, with all their personalized elements and compare their behavior.

On the left side of the screen, you'll see the production file you created in step 1, and on the right side, you'll see the preview created in step 2.
1. Checking how the personalized elements work
In order to try how the different personalized elements behave on both parts of the template you can:
Double click text elements or curved text elements (on any side) and type to see how the texts will look on both sides
Click the image placeholders (on any side) and upload a test image, to see how the image placeholder will behave. Double click the image placeholder until the boundaries are turned red to move and scale the uploaded image within the placeholder boundaries.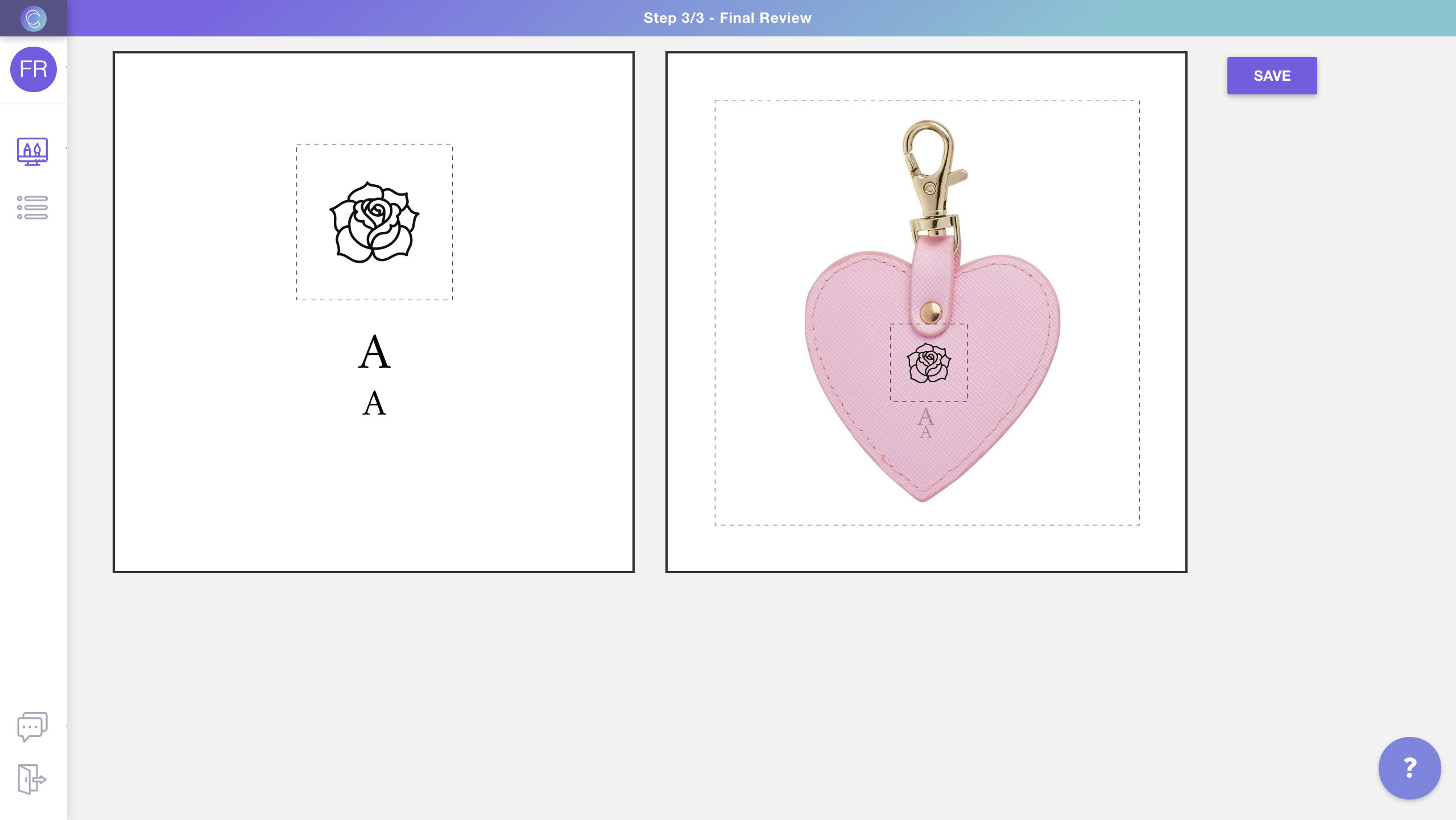 2. Saving the template
Once the elements have been checked, click Save to finish the template creation.
This will prompt a message with the Unique Template ID and take you back to the homepage.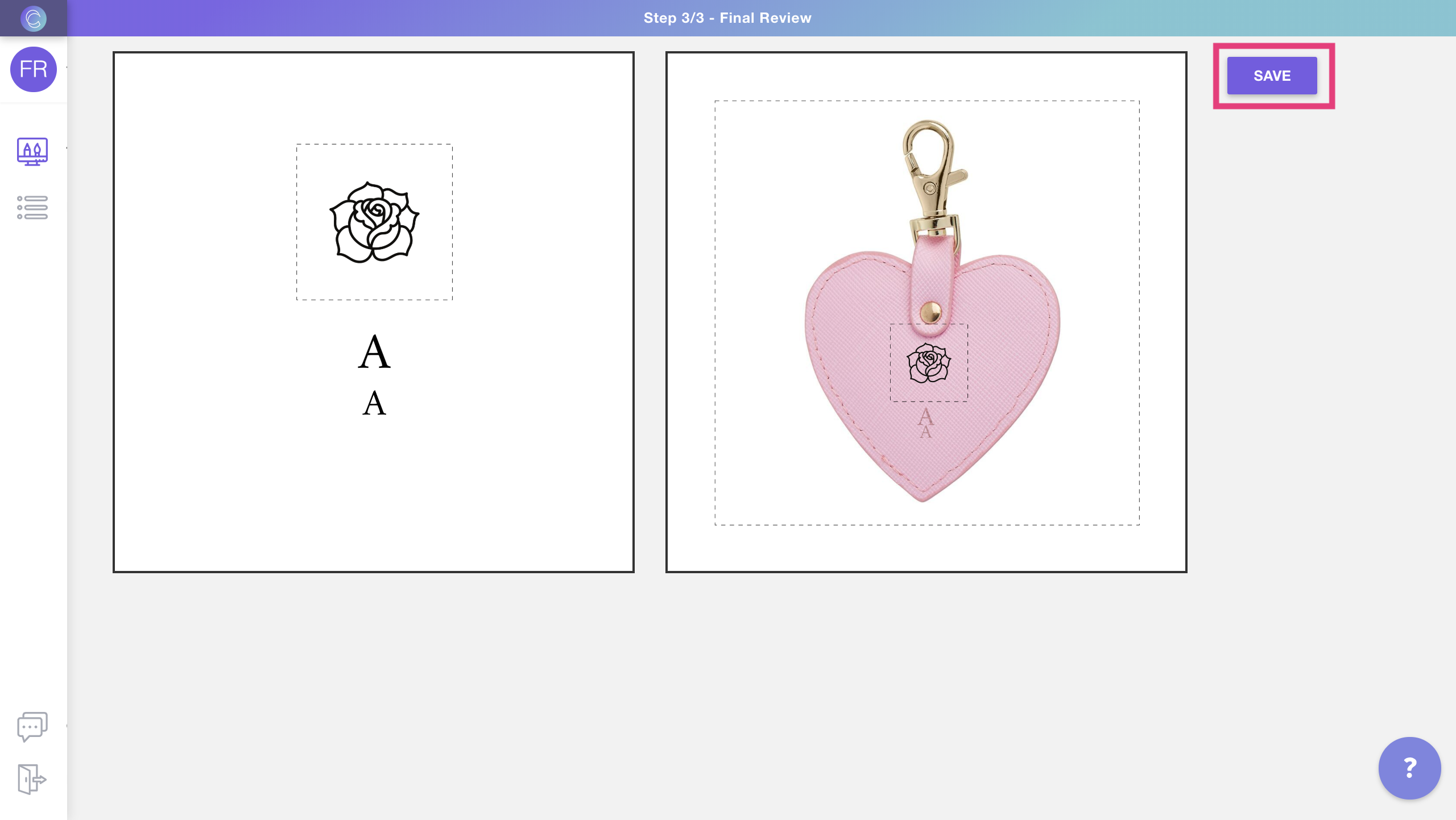 Share
Was this article helpful?
0 out of 0 found this helpful