You can easily select and organize your elements directly from the Layer Panel. The layers-related tasks you can make use of are:
Organize layers
Lock layers
Hide layers
Rename layers
To organize layers
Select the element on the Layer panel
Drag it up or down until you reach the desired position
Drop your element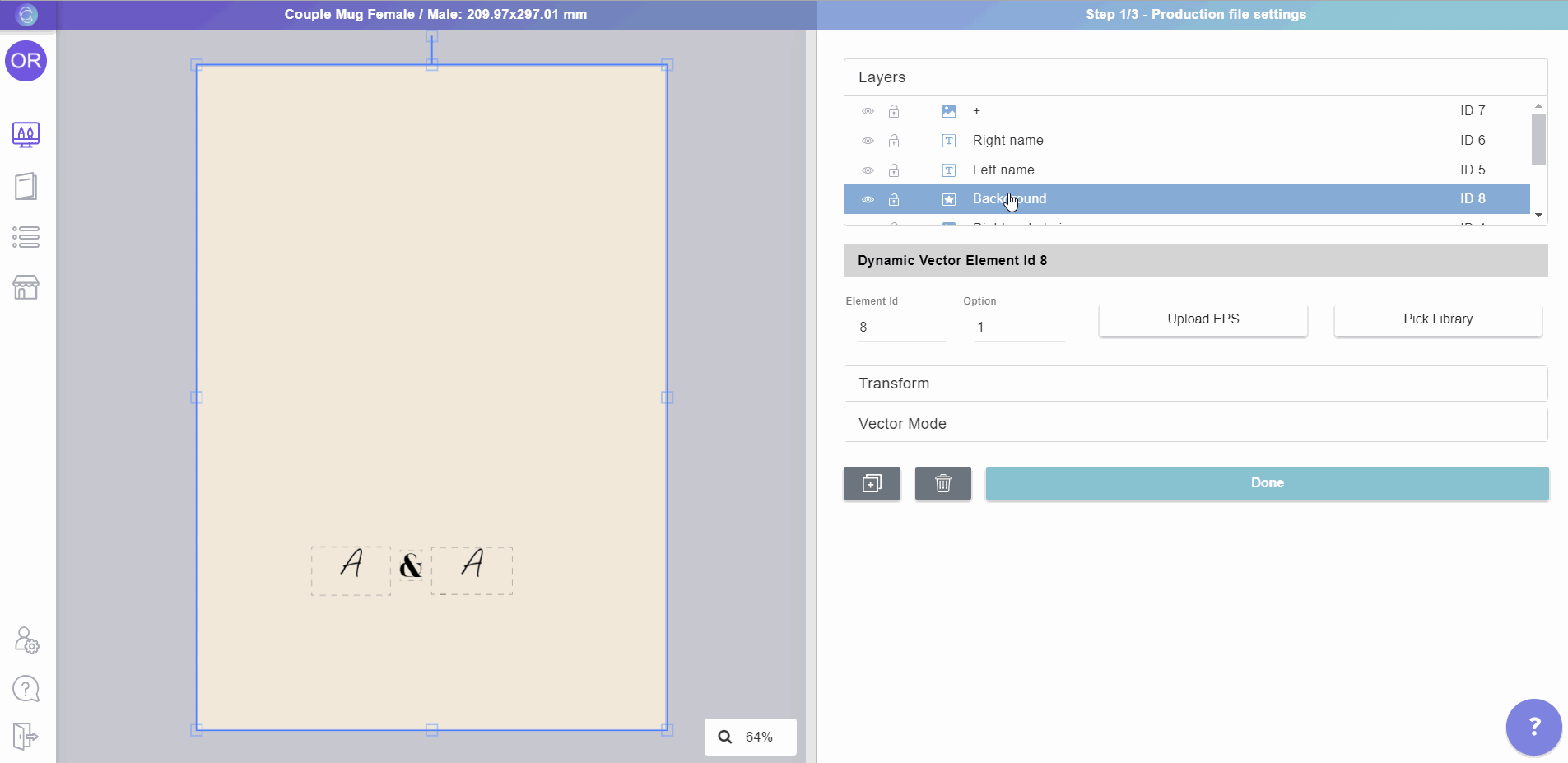 Tip:
This is the easiest and fastest method to arrange your layers.
To lock layers
Go to the layer
Click on the lock icon on the left
Click on the lock again to unlock the layer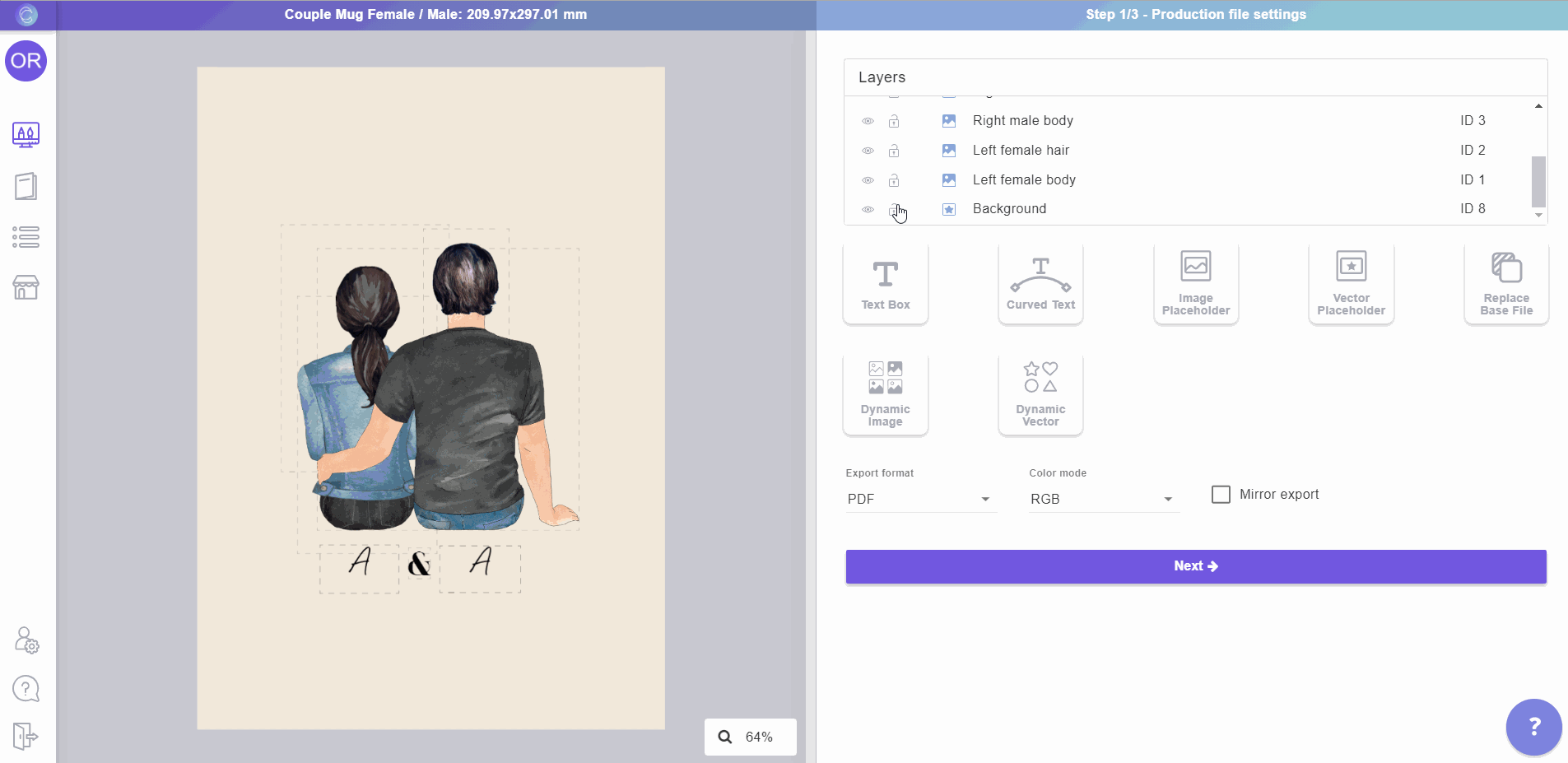 Tip:
Locking layers is helpful when managing many elements. This way you can guarantee that they won't move or change size.
Hide Layers
Go to the layer
Click on the eye icon on the left
Click on the eye icon again to display the layer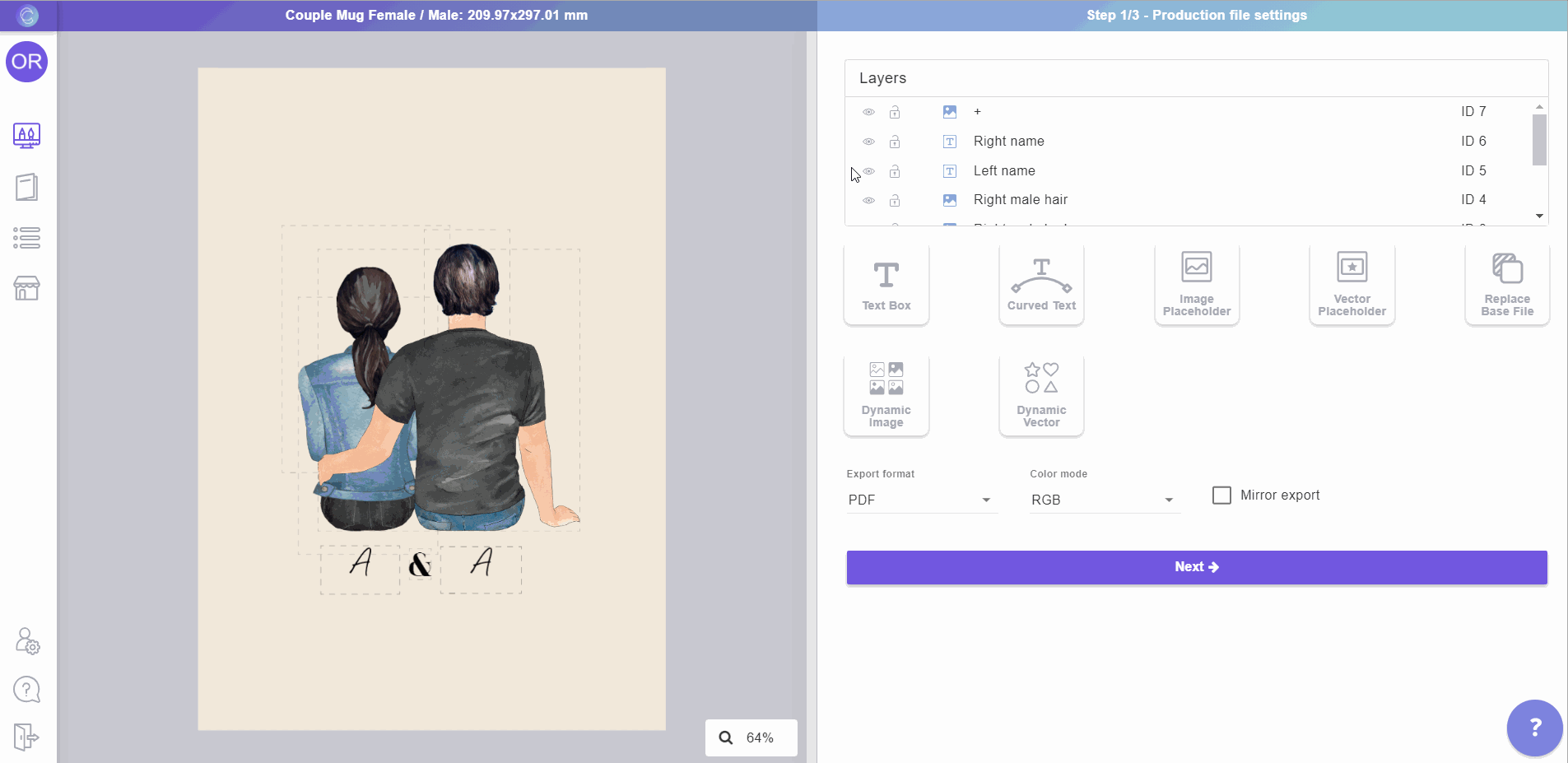 Important:
Hidden layers won't be printed or visible on the preview.
Rename layers
Double click on the layer name
Write the new name
Press enter or click anywhere it to save the new name (press Esc to cancel the rename)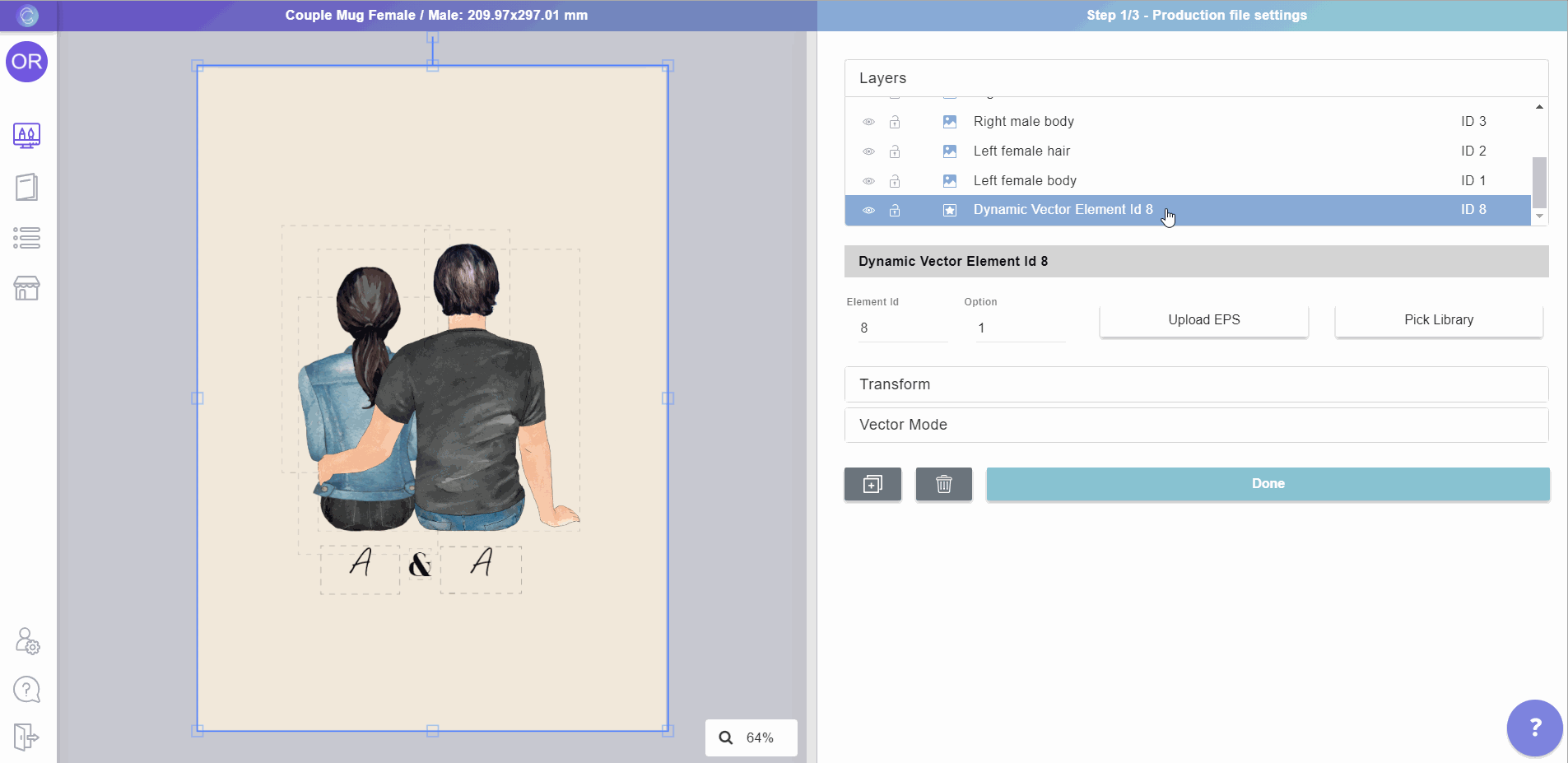 Pro Tip:
When creating and option set later on, the options will use the layer name as a label. So giving the label the name you want the option to have will save you a lot of work. Great examples for layer names are:
"Add your text"
"Name"
"Choose hairstyle"
Share
Was this article helpful?
0 out of 0 found this helpful