Add zoom to your preview so customers can see their personalization in more detail.
You can choose the way the zoom works on your store, for desktop and mobile devices.
There are 3 ways the preview zoom can behave in your store:
No Zoom
Zoom on hover
Zoom on click
Note:
The zoom setting will be applied to all your products using customily equally.
To add zoom on your preview
1. Head to Store
2. Open the Settings section
3. Click on the Preview Behaviour tab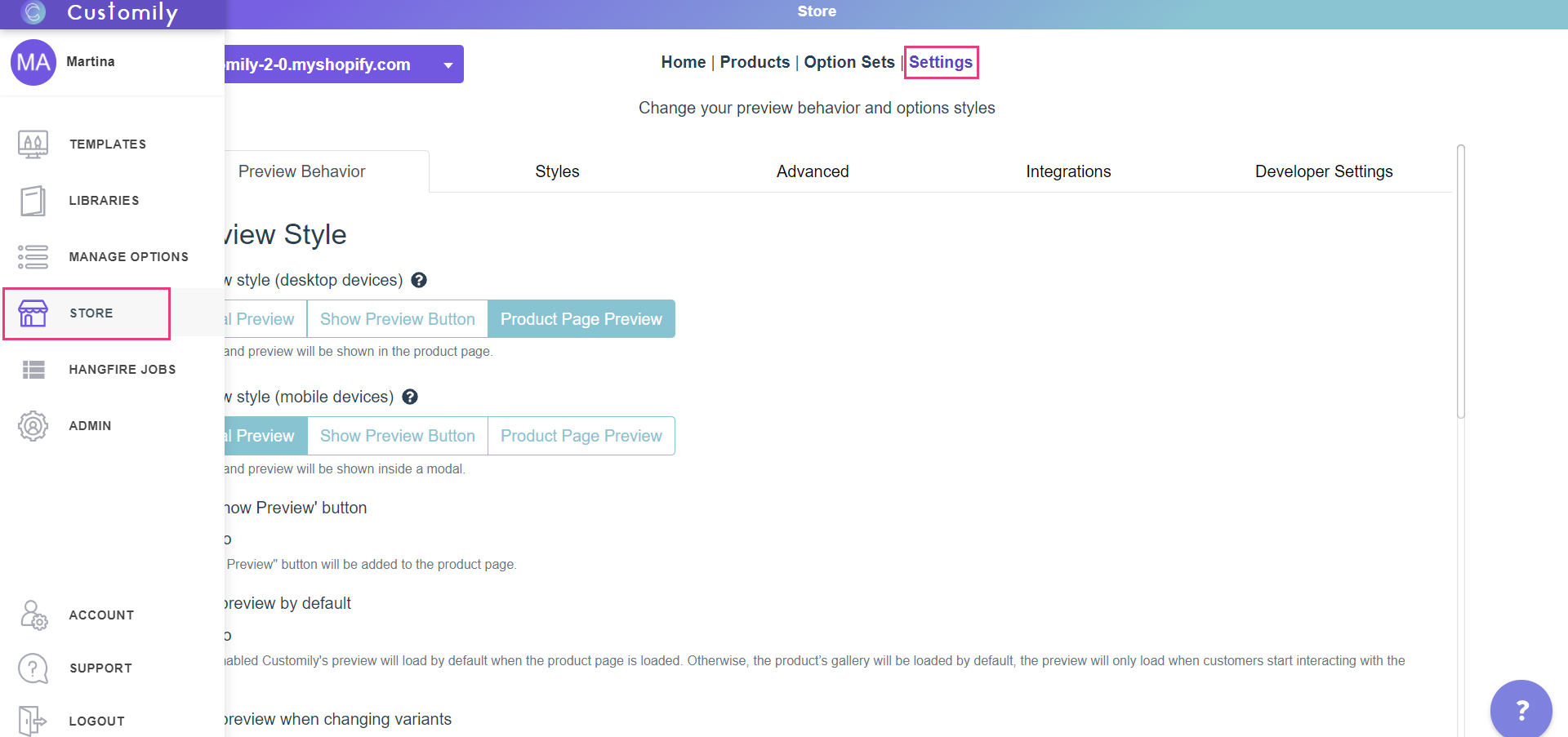 4. Scroll down until you find the Zoom section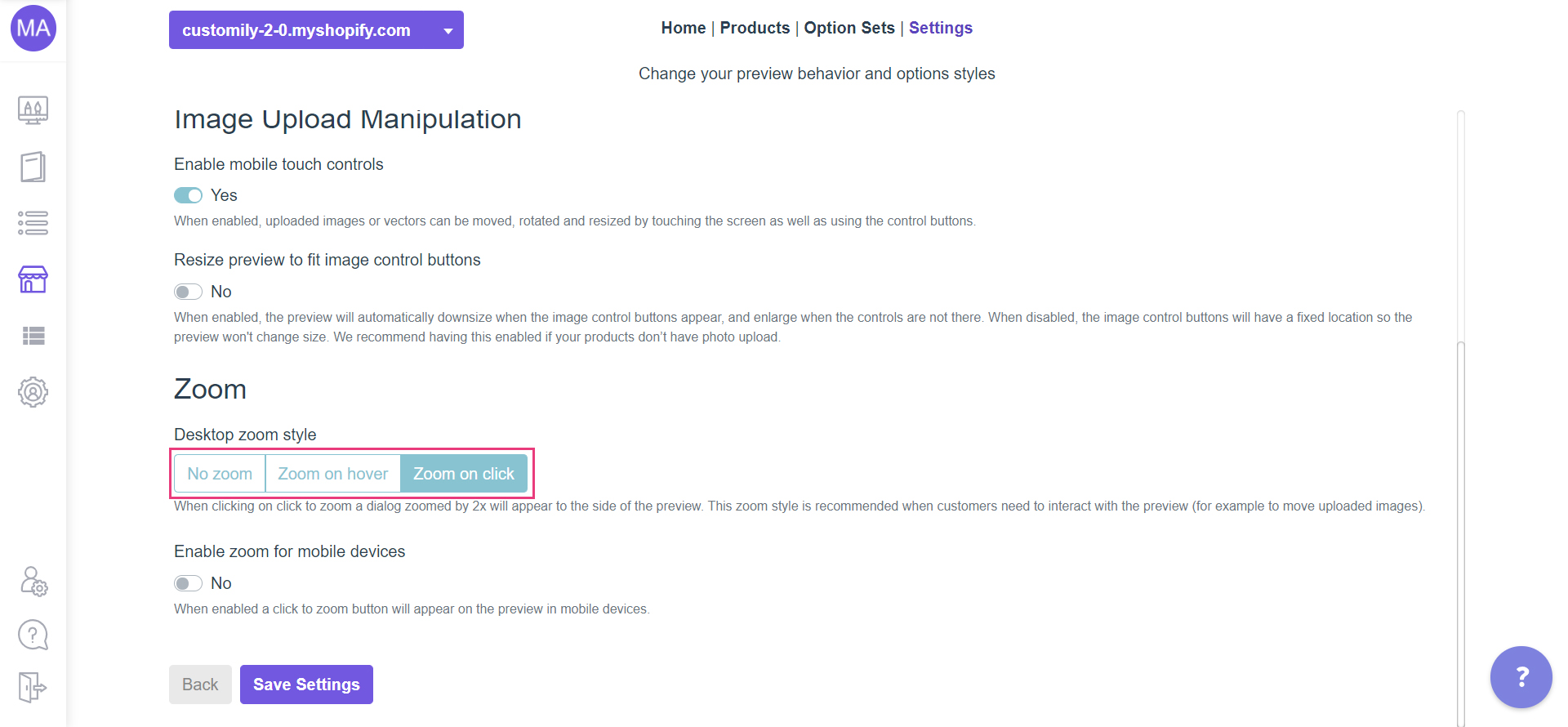 5. Choose the option that best fits your needs.
Different zoom styles for desktop
No zoom
By choosign this option customers won't be able to zoom on the preview.
Zoom on hover
The canvas will be zoomed by 2x when hovering the mouse over it.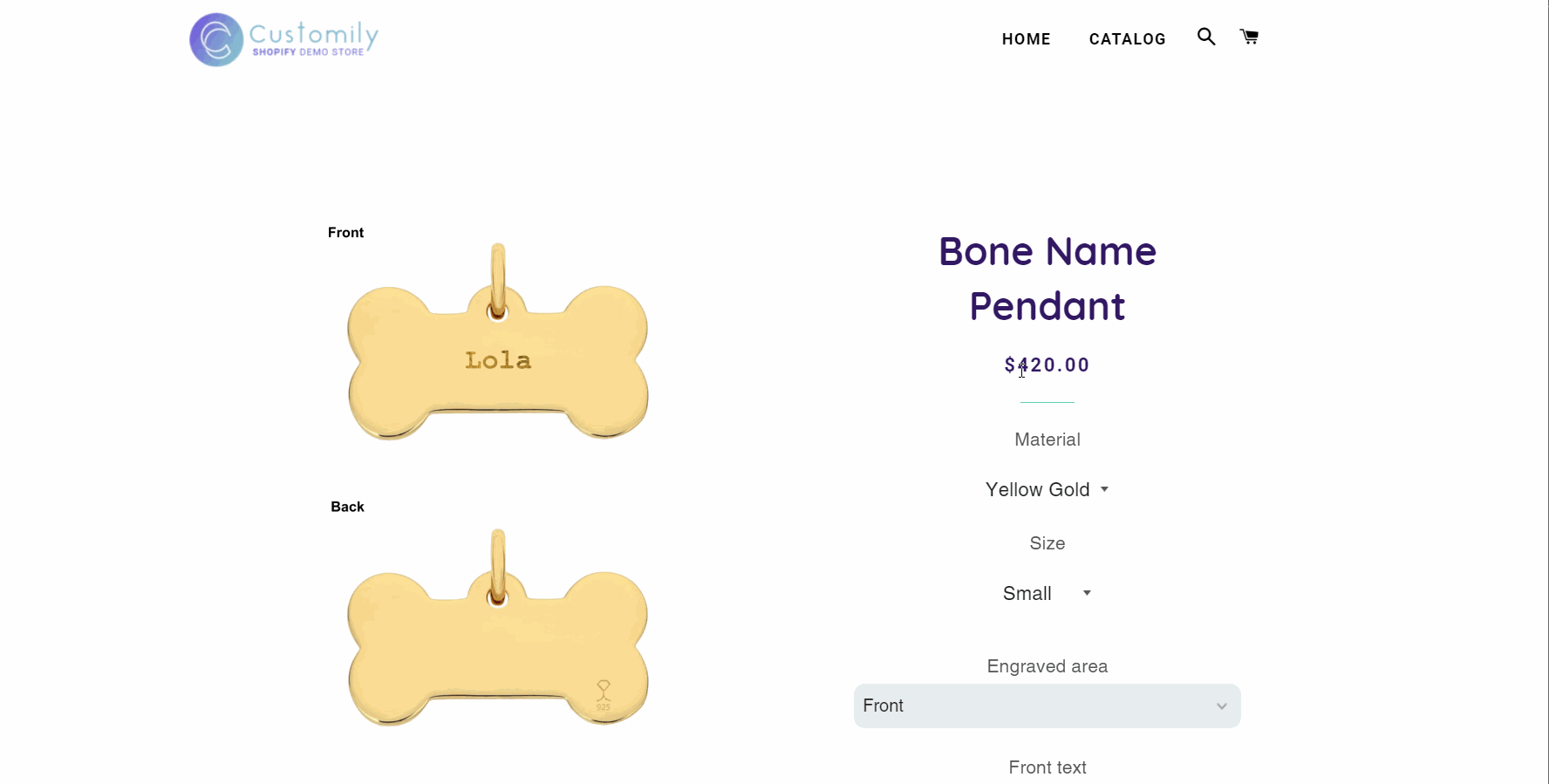 Zoom on Click
When clicking on click to zoom a dialog zoomed by 2x will appear to the side of the preview.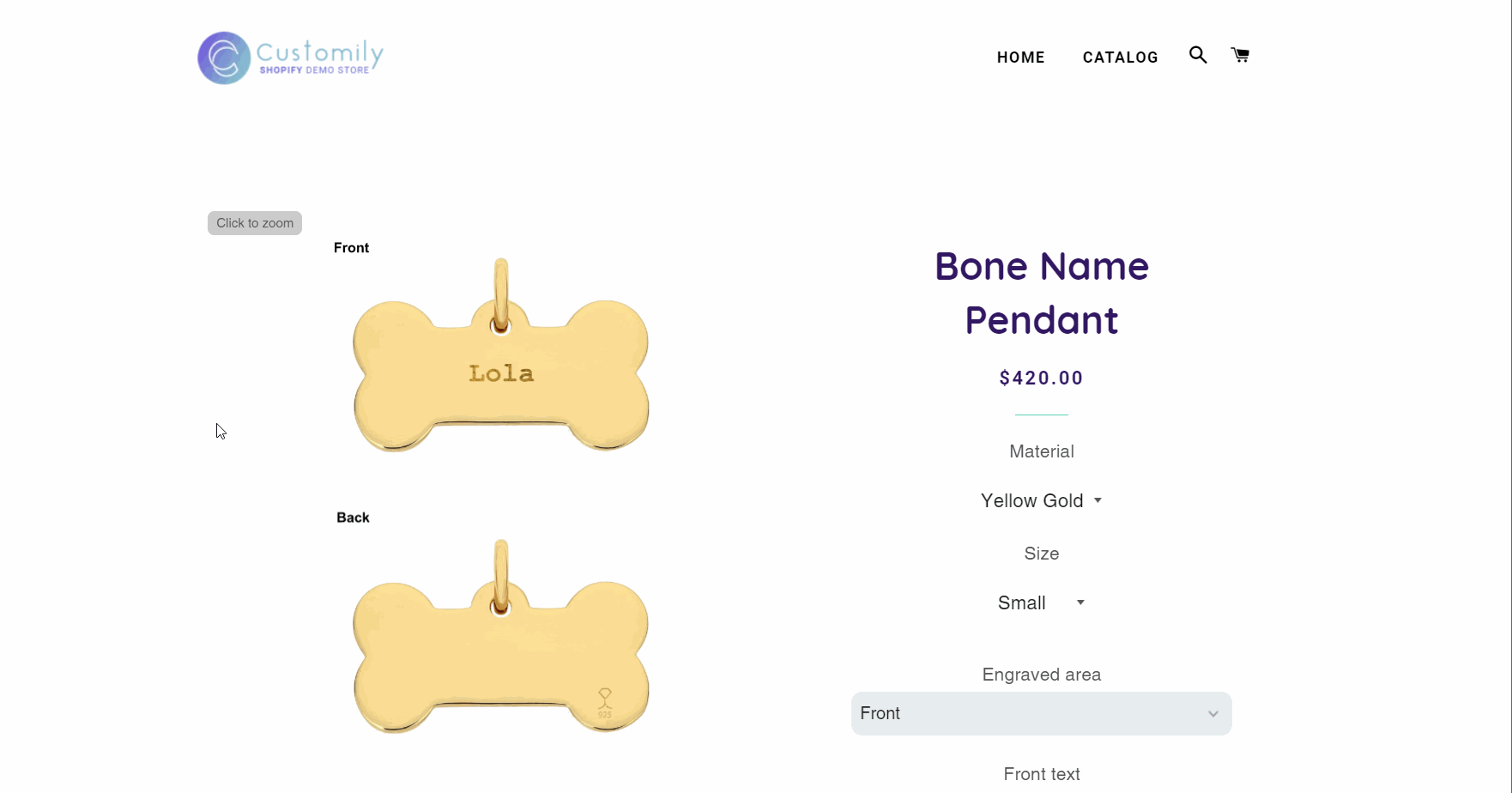 Tip:
The Zoom on Click style is recommended when customers need to interact with the preview (for example, moving uploaded images).
Enable zoom for mobile devices
When enabled a click to zoom button will appear on the preview in mobile devices.
To enable this feature:
1. Access your Settings information following the steps above
2. Scroll down the page until you find the Zoom options
3. Enable zoom for mobile devices

Share
Was this article helpful?
0 out of 0 found this helpful