Designs are the artwork that can be added to the products. They come in many styles and themes and are the key to customizing a product. Customily provides an extensive collection of ready-made designs in our Design Gallery, and you can also create your own unique designs using your artwork.
Designs can be applied to any kind of product, whether it is from a POD provider or your own products. The best thing about designs is that they automatically adjust to fit the size requirements of the product you are using them on. This means that you can use the same design across multiple products, from small items like mugs to larger ones like blankets.
Here we can see the same design, applied to three completely different products.

My Designs
In "My Designs", you can easily create unique designs that can be applied to your products. Using the Customily Design Studio, you can incorporate your own artwork, including text, cliparts, images, and more to create designs that are as simple or complex as you wish.
Upon opening "My Designs" you'll see a list of all the designs you've created from the oldest to the newest. You can edit, clone, and delete designs from the list.
You can also create new designs right there.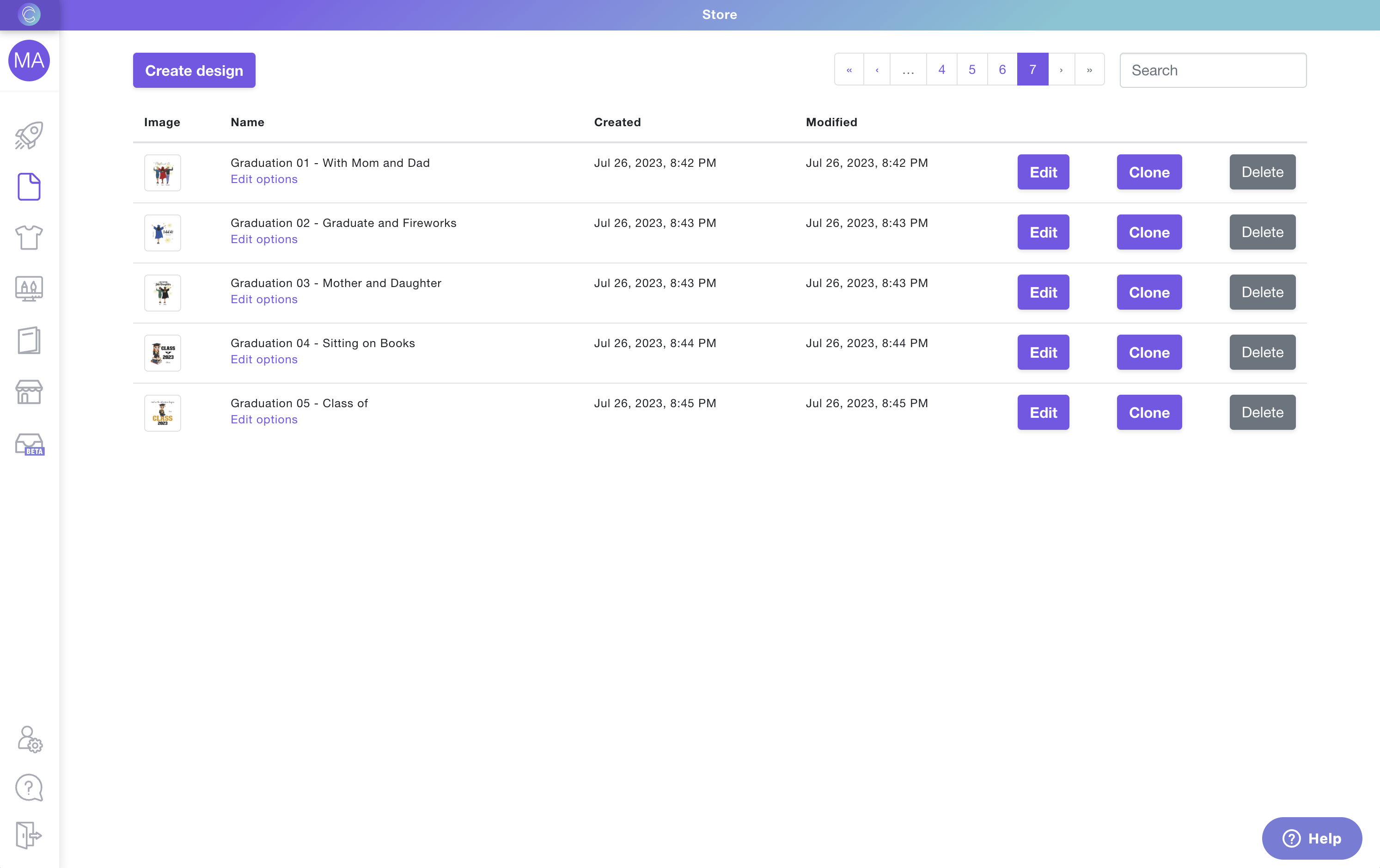 My Designs Studio
When creating or editing a My Design, you'll head to the Design Studio. There you'll create your design by adding various elements such as texts, clipart libraries, maps, and more onto your canvas. With these tools, the possibilities for unique and diverse designs are endless.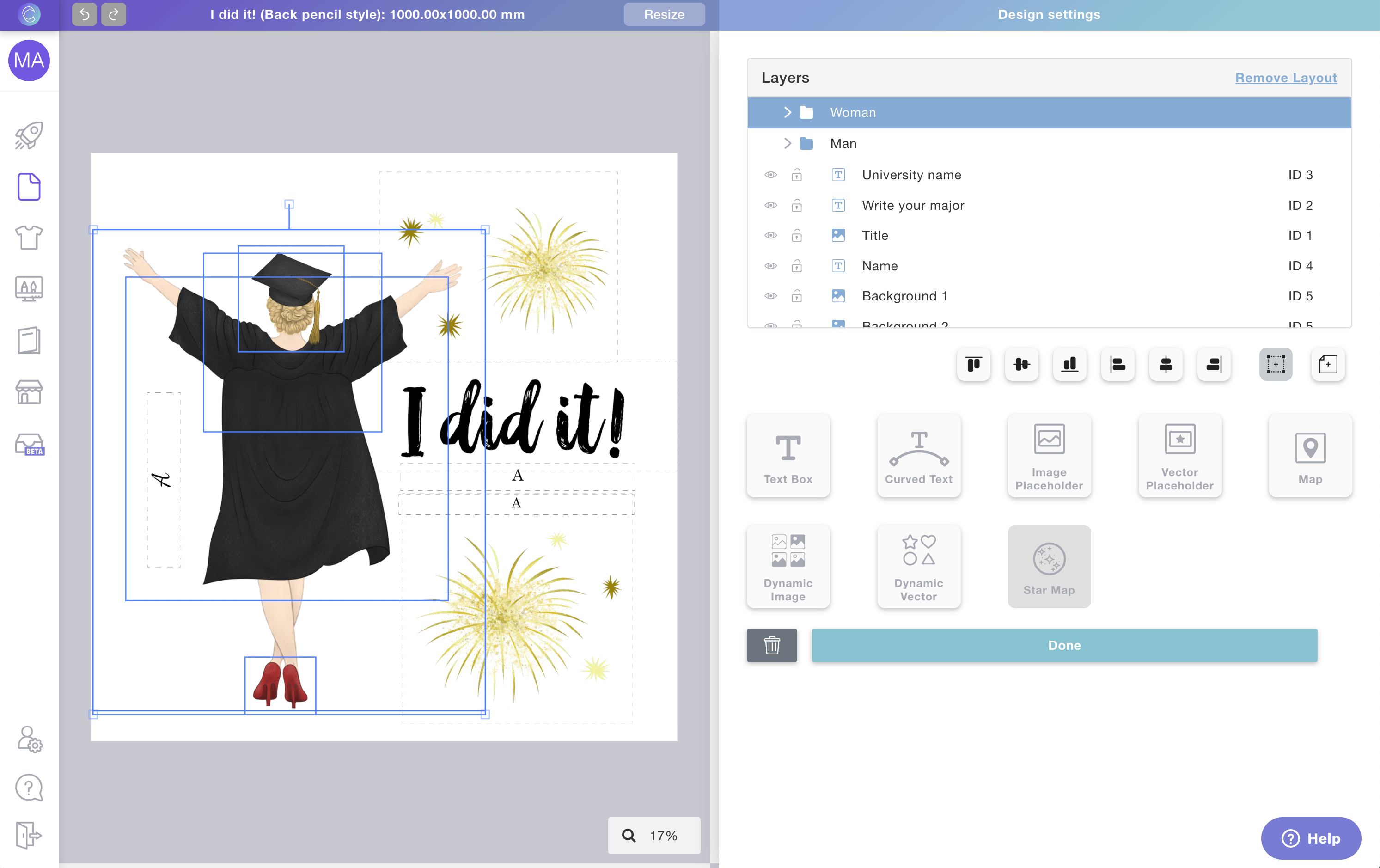 Important
My Designs are only available for stores on Shopify and Etsy.
Share
Was this article helpful?
5 out of 5 found this helpful