Product Bases are products provided by POD fulfillment services to which you can add Designs. These products are configured to make the process of adding a Design to them super simple, as they include all the information needed to sell them, including print file requirements, variants (like colors and sizes), and mockups.
Product bases can have any kind of Design applied to them, whether it's a Design from Customily's Design Gallery or your own unique Design. The best thing about Product Bases is that they already include all the variants a product offers, with their mockups ready. So you don't have to worry about where to place the Design for the product to print correctly, Customily already knows that!
Here we can see the same product with multiple Designs applied to it. If you sell many items of the same product but with different Designs, using a Product Base makes publishing those products a breeze.

If you want to offer products from a POD supplier you can't find on Customily, or without any supplier at all (for example if you use your own original products), then you can create them with "My Product Bases". There you'll be able to input all the necessary details for creating print files and mockups for your products.
My Product Bases
In "My Product Bases", you can configure your own products to be able to use in your store, where you'll be able to input all the necessary details for creating the print files and use your own original images to create beautiful mockups of your products.
Upon opening "My Product Bases" you'll see a list of all the product bases you've created from the oldest to the newest. You can edit, clone, and delete them from the list.
You can also create new product bases right there.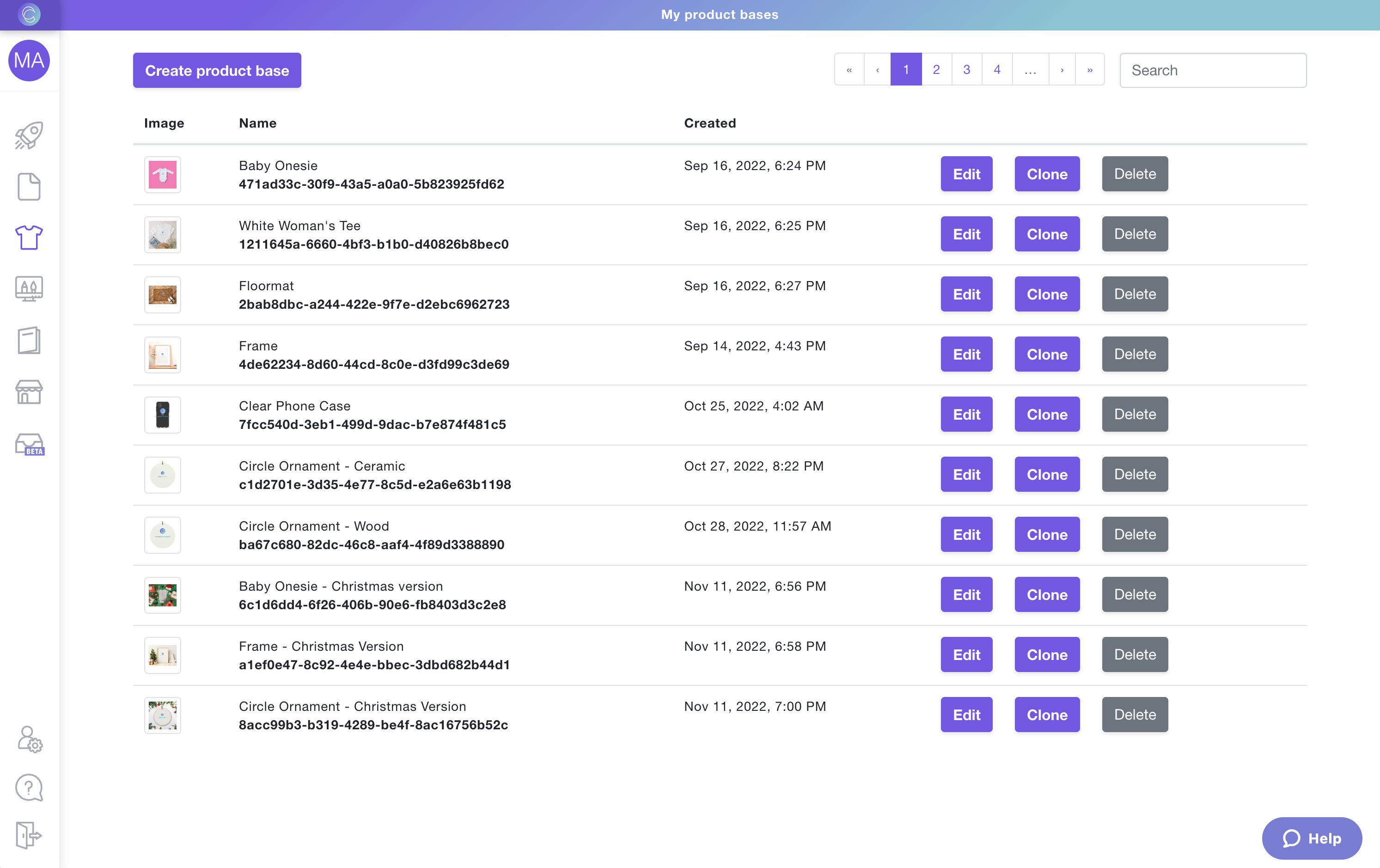 My Product Base Studio
When creating or editing a My Product Base, you'll head to the Studio. There you'll start by setting your product's print dimensions, and its print area (where designs will be placed). Then you'll continue by adding the mockup images and all the necessary variants for the product. With easy steps, you can configure any kind of product and have it ready to use in your store in seconds.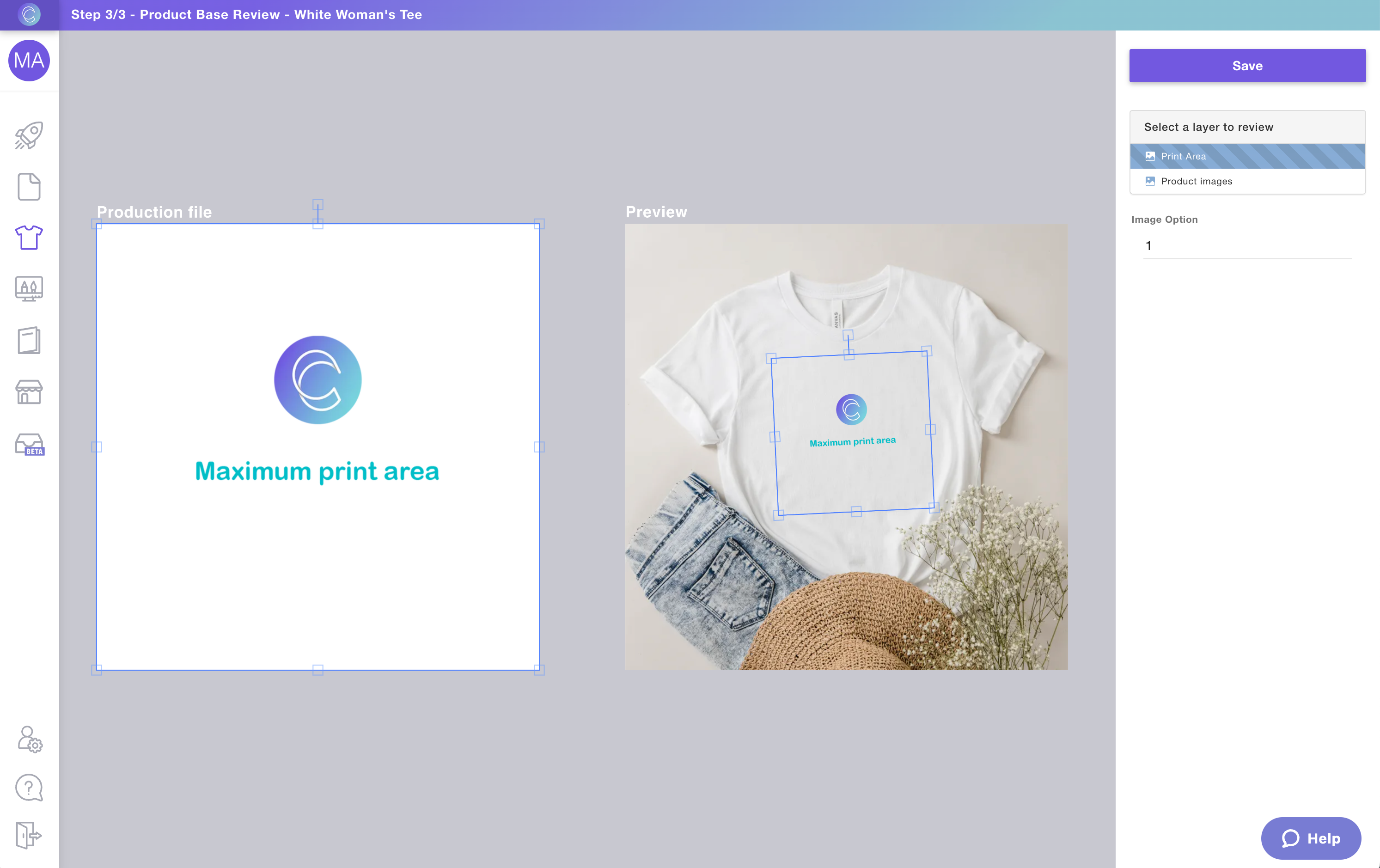 Important
Product Bases are only available for stores on Shopify and Etsy.
Share
Was this article helpful?
3 out of 4 found this helpful